Apple: Time To Get A Watch?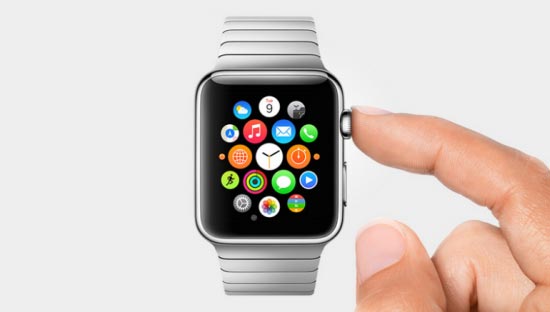 Hang on for a minute...we're trying to find some more stories you might like.
By Austin Hirsh
Apple is the master of hype. Through the art of rumors, leaks, and well-planned events, Apple makes every product release feel like Christmas Day. Recently, Apple had one of its biggest events of all time. Along with two large, slim iPhones and a free U2 album, the company released a revolutionary new smart watch.
Rumors have been spreading about an Apple watch for years. Concepts of slap bracelets and fitness bands based on Apple patents have emerged from creative designers. Competitors such as Samsung and Motorola have even released smart watches in an attempt to beat Apple to the business. None of these products have been successful. However, as history has proven, if anyone can transform an accessory into a necessity, it is Apple.
Browsing through the Apple website, one cannot help but be impressed by the new Apple Watch. Its sleek design, unbreakable screen, and optional 18-karat gold casing make it fashionable. However, the Apple Watch's features are what make it truly unique. The watch's impressive array of health sensing features, its futuristic interface, and its simple, yet innovative usability combine to create a product that could quite possible be "the next big thing."
Bellarmine junior Will Sherman plans on buying as Apple Watch as soon as it is released next year. Sherman said, "The Apple Watch is the product of the decade. The sleek glass and stylish bands are so perfectly engineered that it is hard to tell where one ends and the other begins. How can say you have lived if you don't own the apple watch? It's much more than just a gadget to tell time. It's an experience." The watch seems perfect except for one factor: pricing starts at $350.
The Apple Watch's price may prove to be a significant obstacle in its becoming the revolutionary piece of technology that Apple hopes. Although the Apple Watch's features intrigue senior Chris Harrison, he has determined that it is not worth the price. "I love it, but it is too expensive. I would rather buy an iPhone 6 and spend the extra money on my girlfriend, Sydney."  Math teacher Anthony Rehberger agrees, saying, "It is proven that experiences provide more happiness than products."
It is hard to know for sure if the Apple Watch will be a success until it is released to the public. Is it too expensive to spend $350 on one of James Bond-like gadget or do the innovative features make the watch worth the money? Should we continue using the dated "half past freckle" joke? Or is it finally time to get a watch?