High school theater has proven even professional Broadway wrong. Starting in fall of 2020, the Bellarmine theater department had to get creative for the fall play.
Multiple student and teacher written shows were produced and the show still went on… line. These nine shows were performed on zoom.
Many students were curious as to how a musical could be done through zoom. Months went by, Washington COVID-19 cases were decreasing, and it was time for the spring musical.
Auditions were held over zoom in mid-December and the cast started rehearsing for an hour a day at 25% capacity. The musical was "Freaky Friday," which was a great wrap up for 2020. This musical comedy is about a mother-daughter duo who switch bodies and have to learn about each other's daily struggles.
The rehearsal, recording, and filming process was uncertain about 90% of the time. Between COVID phase changes, COVID scares, and safety precautions, there has been many setbacks and questions that could not be answered. The cast had to wear three masks and sing along to their pre-recorded voices. The show went on, but unfortunately there was no live audience.
The good news was that the musical was successfully filmed and will present May 13 to May 23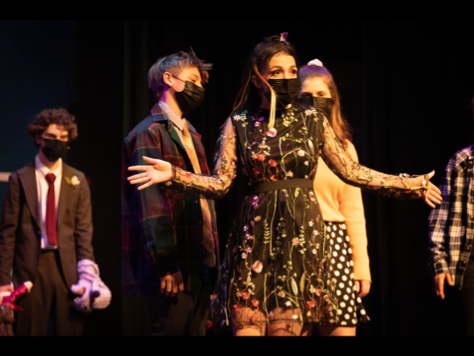 . Click here to buy tickets: https://www.showtix4u.com/event-details/52784