Attendance Officer Linda McGowan said, that for some students, "Every day is already a late start."
June 14, 2017
Not only did Bellarmine introduce a new campus center this year,but it also introduced new events for Community Period. Now, twice a month, students have the chance to participate in activity period and in office hours. Activity period is a time where...
January 6, 2017
What is the real cost of sleeping in late? Of leaving early to catch a concert? How much do these absences cost students? The annual tuition to attend Bellarmine for the 2016-2017 school year is, $14,367. There are 177 schools days in the year. For e...
January 6, 2017
View All »
After the initial demolition of the old campus center in Oct. 2015, the Connelly Campus Center couldn't be done fast enough. Students had to endure a year of eating in the makeshift gym foyer, gone...
January 31, 2017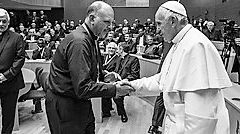 After weeks of anticipation, social studies teacher, Fr. Tom Lamanna, S.J., has finally returned to Bellarmine. Many might...
January 6, 2017
Recently, Eucharistic Ministers have been selling Red Bags as part of The Red Bag project. According to the Red Bag Project website, "The Red Bag is a non-profit organization bringing low-cost bags with basic essentials to the homeless people we see everyday." A Red Bag costs only $5 and can make a real difference in...
January 6, 2017
View All »
The Senior Class of 2016 is off to college!...
September 30, 2016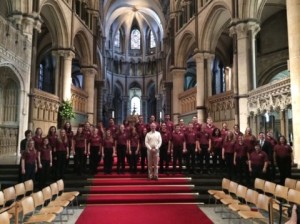 Lion staff apologizes for Epicenter error and Elizabeth Blodgett omission
December 19, 2014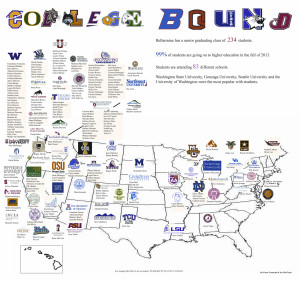 The places they will go…Class of 2013 college map
May 28, 2013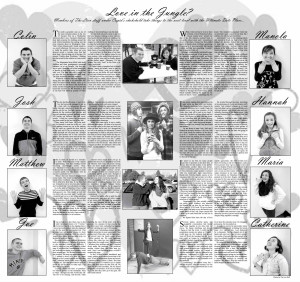 'Love in the Jungle?' February 2013
February 13, 2013
View All »
Ali Lo, Editor
Bellarmine is getting a much desired turf field this summer. Junior Reece Zurfluh, a member of the soccer team, claims, "I am very excited to be able to consistently play on a f...
June 14, 2017
It's safe to say that Bellarmine varsity men's Soccer is "going the distance," as mentioned in team favorite song, "The Distance" by Cake. The team ha...
March 31, 2017
View All »
Eliza Burgess, Reporter
On August 21, for the first time in 99 years, a coast to coast Solar Eclipse encompassed the United States. Although the eclipse was seen to an extent throughout North America,...
September 12, 2017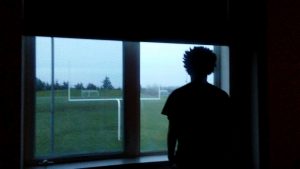 During my overnight host opportunity for the Family Housing Network in early March, I learned how special the program really is. According to an email from Bellarmine teacher and Family Hou...
March 31, 2017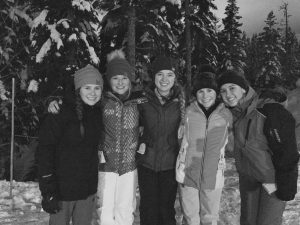 We all do it. The forecast shows snow and your excitement rises as the percentage of snow increases. You start questioning whether you should do your homework and...
February 16, 2017
View All »