Encounter retreats involve God, love and hugs
Madeline Halvorson, Josh Hanigan, Max Bessler, Audrey Pentimonti and Julia Maher, Broadcast Team
February 13, 2018
https://youtu.be/VlBNrLJAn0I In honor of Valentine's Day, here is a story about God, love and hugs. On Monday, Feb. 5, young women in colorful attire swarmed the campus. These students were returning from a 3-day retreat called the Junior Encounter. Seniors lead and serve the juniors on this life-changing event....
Welcome to weighted GPAs, Class of 2021
February 6, 2018
Bellarmine has always graduated intelligent students as emphasized by the large number of valedictorians. According to counselor Marie Krueger, the graduated class of '17 included 16 valedictorians and 13 salutatorians, the largest group in the past three years. However, this impressive number of valedictorians is about to drastically decreas...
September 30, 2016
The Senior Class of 2016 is off to college!...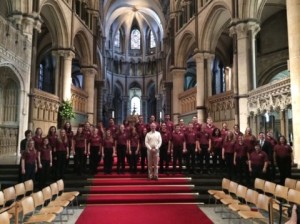 Lion staff apologizes for Epicenter error and Elizabeth Blodgett omission
December 19, 2014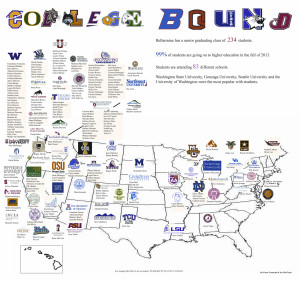 The places they will go…Class of 2013 college map
May 28, 2013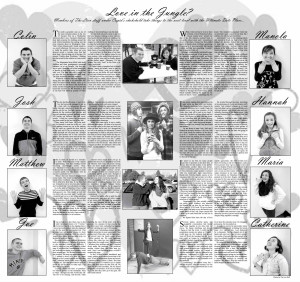 'Love in the Jungle?' February 2013
February 13, 2013
December 8, 2017
Nov. 13 marked the start of a new wrestling season here at Bellarmine. Across the wrestling team handbook reads a short saying in bold, capitalized letters: "Hard work!...
Ali Lo, Editor-in-Chief
December 8, 2017
Bellarmine is very excited to welcome the new girls' basketball coach, Kimberly Butler West. Although this will be her first year as head coach at Bellarmine, she is not...