Cristina Shaffer, Online editor
January 11, 2018
High school students have lots of responsibilities, from the coursework, extracurricular activities, and perhaps the most stressful: standardized testing. High school juniors and seniors spend hours of time pouring over questions and some fork our...
Audrey Pentimonti, Maddie Halvorson, Josh Hanigan, Julia Maher, Broadcast Team
December 26, 2017
https://www.youtube.com/watch?v=VMhSY6tOA4E&feature=youtu.be Text below provided by www.bellarmineprep.org/news/?id=1806 Morse Clary - "The Subtle Language of Wood" Bellarmine's Gathering Space Art Gallery Showing December 7 – January 29 ...
December 8, 2017
Student Presenters LISEL BOGAARD Is the Equal Rights Amendment relevant in the 21st Century? MCKENZIE DIAZ Does Nutrition Play a Role in Stress Fractures among Women Athletes? ASHA DOUGLAS History of Black Repression in America HANNAH FALK Impressionist Paintings JOSH HANGIAN Mental Mindfulness in Athletics KATE OWENS Discovery of a Career MARK PONCE The Psychological Reasons behind Hate Crimes
January 31, 2017
After the initial demolition of the old campus center in Oct. 2015, the Connelly Campus Center couldn't be done fast enough. Students had to endure a year of eating in the makeshift gym foyer, gone...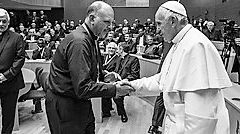 January 6, 2017
After weeks of anticipation, social studies teacher, Fr. Tom Lamanna, S.J., has finally returned to Bellarmine. Many might...
September 30, 2016
The Senior Class of 2016 is off to college!...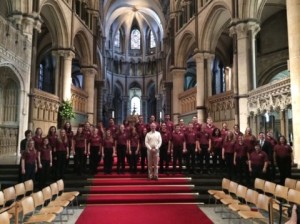 Lion staff apologizes for Epicenter error and Elizabeth Blodgett omission
December 19, 2014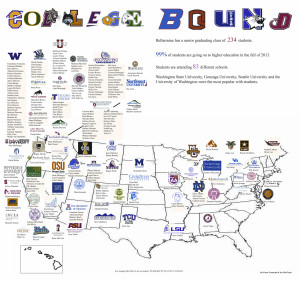 The places they will go…Class of 2013 college map
May 28, 2013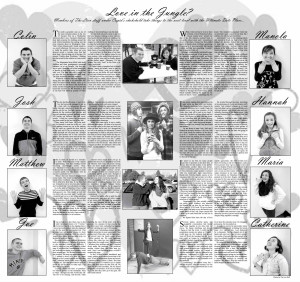 'Love in the Jungle?' February 2013
February 13, 2013
December 8, 2017
Nov. 13 marked the start of a new wrestling season here at Bellarmine. Across the wrestling team handbook reads a short saying in bold, capitalized letters: "Hard work!...
Ali Lo, Editor-in-Chief
December 8, 2017
Bellarmine is very excited to welcome the new girls' basketball coach, Kimberly Butler West. Although this will be her first year as head coach at Bellarmine, she is not...