Warped Tour 2016 Experience: a review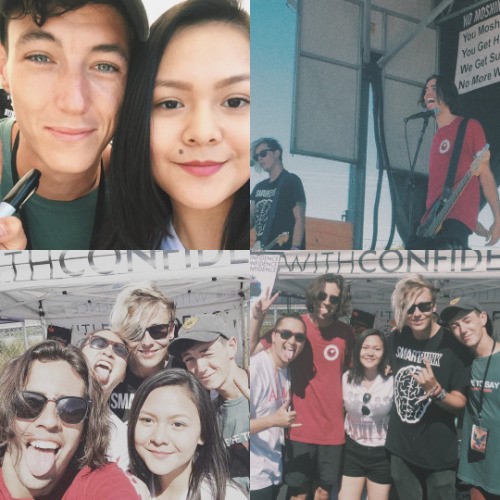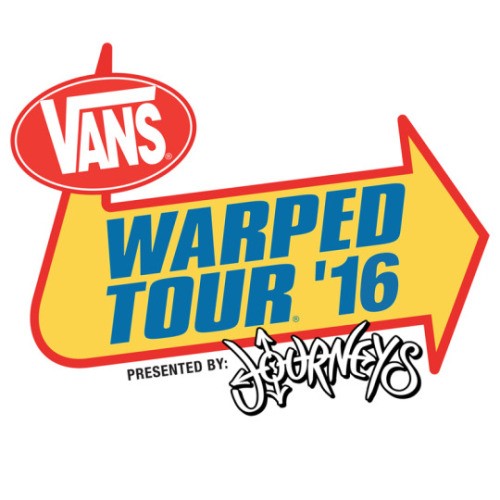 When they say Warped Tour will be the best day of your life, they aren't lying.
I attended the Vans Warped Tour for my first time on Aug. 12 in Auburn, WA at the White River Amphitheatre. This traveling music festival that annually tours the United States was nearing its close for the summer. The Auburn date was its second to last, finishing in Portland, OR the next day.
As a fan of many bands in the lineup this year, I was absolutely sure that I just couldn't miss it. This tour has been something I have wanted to experience since I was in seventh grade, listening to bands like Tonight Alive and The Maine on repeat. Fast forwarding to this year, I can now say that I have seen them perform live and met them. These are only fragments of my Warped experience: already a dream come true, and check marks towards this girl's bucket list.
I've been to a number of shows, but Warped Tour is the gateway to everything being right in front of you. The bands are right there, everyone's doing signings/meet and greets, there's no actual backstage: what Warped Tour offers is the fact that it is open for everyone to be involved, both the fans and artists.
It's an all day event and set times change each day, so you never know if your favorite band is playing at 11 a.m. right as gates open, or around 8:30 p.m. before closing. The venue is an open parking lot, where multiple stages and tents are set up (in addition to the amphitheater).
You never know when you'll discover new music, considering many bands play at the same time across several stages. That's what happened for me with Seattle band, The Home Team. They had won the PLAY Warped Tour contest from one of Warped's sponsors, Ernie Ball, that allowed them to play the first set of the Auburn date. I later met their vocalist, and I now listen to their music often!
Contrary to popular belief, though rock bands make up the majority of the lineup, many "mainstream" musicians have also played this festival. For example, Pharrell Williams was a part of the lineup in 2002 amongst bands like Good Charlotte, New Found Glory and Yellowcard (who all happened to play this year's Warped Tour), and rapper G-Eazy in 2012. The lineup varies each year, its stages non-exclusive to the predominant genre of punk-rock.
Luckily, I was able to see most of the bands I wanted to see, minus the sets of The Story So Far and Waterparks. Set times overlapped with each other and with meet and greets: a common occurrence with the ever-changing daily schedule.
However, I did encounter the drummer of Waterparks, Otto Wood, before gates even opened. As he walked past, I was unsure whether or not to take my chance and say hi to him. My mom urged me to just do it, so I did. (Yes, I attended Warped Tour with my mom. Parents get in for free. They can rock out too. I hope your mom is half as cool as mine.)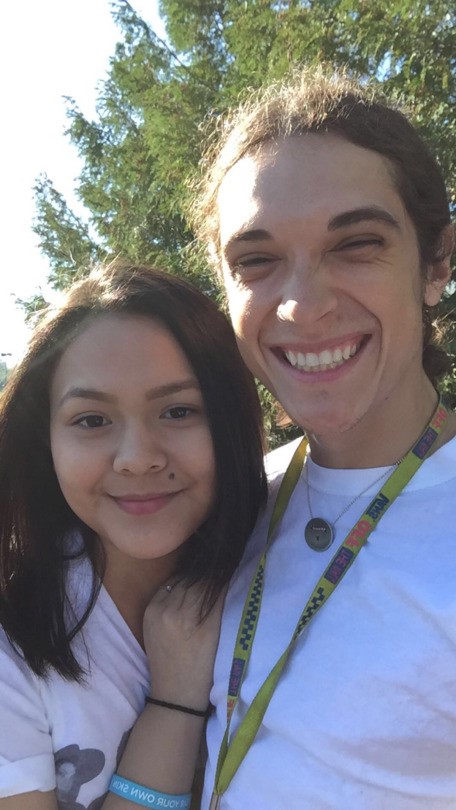 Throughout the day, I ran around to different stages and band's tents for meet and greets. I mostly stayed near the Journeys Left and Right Foot stages that were next to each other, because the bands I wanted to see played right after another there. It is extremely important to stay hydrated and drink lots of water. The heat gets overwhelming during the afternoon and everyone gets tired, sweaty and sunburnt. Unfortunately, that's the reality of it when dealing with the heat. Know that it's all worth it in the end and remember to take care of yourself.
If I went into every detail about my day at Warped I'd be here forever. I find it hard to fully delineate the experience I had, but what I know for sure is that it was an unforgettable one. To enjoy being at Warped Tour you have to really love what you're there for and I've found that it's the same for the bands that are there. In the words of John O'Callaghan from The Maine: act alive, be alive.
Warped Tour 2017, I'm ready for you.
PS. I'm gonna need a lot more sunscreen.