Music Review of Maia aka mxmtoon's 'Prom Dress'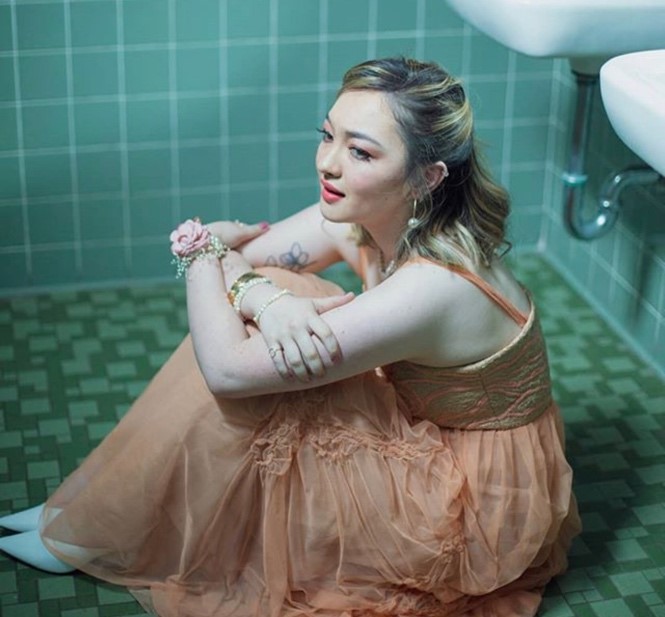 Although it's not prom season, it's in season to listen to the song, "Prom Dress."
Maia, also known as mxmtoon, the 19-year-old singer/songwriter, made her debut through her hit single "Prom Dress" that blew up through the social media app, tiktok. This touching song executes the daily struggles of high school and social anxiety.
Although it is on a deep topic, it is quite catchy. Lyrics from the song include, "I guess I thought that prom was gonna be fun. Now I'm sitting on the floor and all I want to do is run," which displays the reality of many teens, as the stress of high school culture and society take over.
Her song relates to teens as she shares her time with a bad prom experience. In an interview by Mxmtoon Assets, Maia said, "I wrote that after I ate a Double-Double from In-N-Out and then couldn't fit in my prom dress and started having a panic attack, I think it's so funny and stupid how when you cry you're supposed to shut yourself off from the world, so I posted a tweet that said 'crying in my prom dress,' and then I made it into a song."
Maia started her music on the app garage band in her parents' bedroom, later releasing the song onto YouTube. Her 2018 self-released and self-recorded EP, Plum Blossom, has been streamed over 100 million times.
The singer's 2019 international tour has nearly sold out, and her debut album, "The Masquerade," was released in September 2019.