Staff surveys the students about Thanksgiving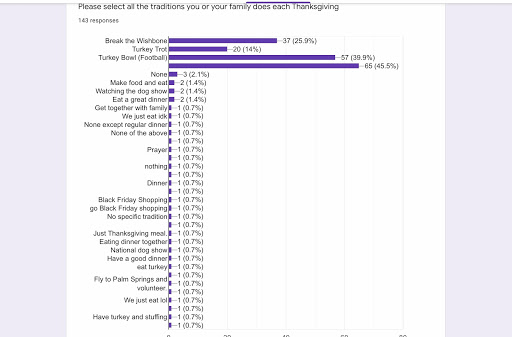 As the holiday of Thanksgiving approached, we looked forward to the foods, family (depending on COVID), and especially the traditions. The holiday season is home to many different traditions and opinions regarding the most important aspect of Thanksgiving, the food. We decided to ask Bellarmine what their favorite food and traditions is on the holiday.
Of the responses we gathered, most people hold a turkey bowl on Thanksgiving. The turkey bowl is a great way to get the holiday started and have some genuine fun with family and friends by playing a game of backyard football, although lots of people had their own specific traditions.
In the next category, we found that most students and their families eat between 5 p.m. and 7 p.m., but the results are varied across the day.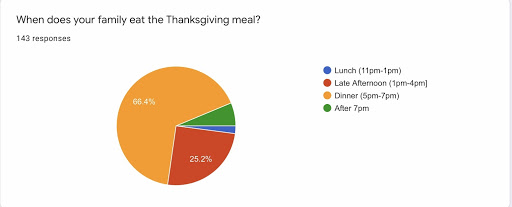 Finally the students were asked what their favorite foods were and surprisingly cranberry sauce was voted the best, but many great dishes were close behind. Regardless of what you voted, Thanksgiving is always  a memorable holiday and allows for many wonderful memories.