Treat yourself this holiday season
The holiday season is officially here. And with the boredom of quarantine often leaving us with nothing better to do, why not spend time baking? To get you started I'll leave you with a few of my go-to December recipes:
Peppermint Bark: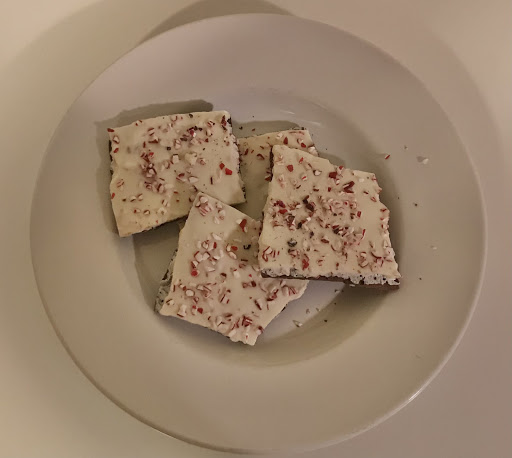 Ingredients:
12 ounces semisweet chocolate chips or chopped semi sweet chocolate
16 ounces white chocolate chips or chopped white chocolate
½ teaspoon peppermint extract
¾ cup crushed candy canes
Directions:
Make sure your candy canes are crushed before you start and that you have all the ingredients and materials.
Place the semisweet chocolate chips in a bowl and microwave for 30 seconds and then stir them. Repeat this process until they are melted.
Spread the chocolate evenly onto a baking sheet that is lined with parchment paper. Then place the baking sheet in the fridge to cool for about 20 minutes or until the chocolate layer is solid.
Next, place the white chocolate chips in a separate bowl and microwave for 20 second increments and then stir them. Repeat this process until they are melted. Warning: The white chocolate chips do tend to burn easy when microwaved so make sure to keep a close eye on them. Once melted mix the peppermint extract into the white chocolate.
Pour the melted white chocolate over the semisweet chocolate layer. Then top with your crushed candy canes while it's still wet.
Finally, place the baking sheet into the fridge for about 20 minutes and then you may break it up and serve it as you prefer. Enjoy!
Now, the next recipe is one that I personally am eager to try but because of its popularity I haven't got a chance. The circular molds are sold out practically everywhere.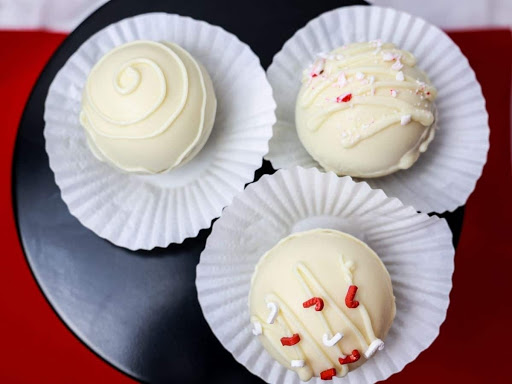 Hot Cocoa Bombs:
Ingredients
16 ounces semisweet, dark, milk or white chocolate chips (It's completely up to your preference)
A cocoa mix of your choice
Mini marshmallows
A mold with half circles in it
Directions:
Melt the chocolate. Whether by microwave or stove top. I think microwaving the chocolate in a medium bowl in 20 second increments would be a good way of making sure that the chocolate doesn't burn. Make sure to stir often.
Next, spoon 2-3 tablespoons of chocolate into each mold. Using a pastry brush or spoon, brush the chocolate evenly around the whole mold.
Then place all the molds you wish in the freezer for about 10 minutes. Remember that there must be an even amount of half circle molds filled.
While the molds are in the freezer start boiling a pot of water on the stove.
After you've taken the molds out of the freezer fill half of them with 1 tablespoon of cocoa mix and 5 marshmallows.
Take a clean plate and place it over the hot pot of water. Let the steam warm the plate. Then take the empty halves and press the edge of the chocolate shell to the plate.
Once the edges are visibly melting take the empty shell and combine it with a shell filled with the cocoa mix for 5 seconds to make a complete circle.
Next, place the hot cocoa bombs in the freezer for 3 minutes to let them set.
Finally, you may decorate them how you like with sprinkles or chocolate drizzle. And they're ready to use!
*You can store these in an airtight container at room temperature.