Ho Ho Ho! Check out these Christmas movie reviews
It's A Very Merry Muppet Christmas Movie (2002)
"It's a Wonderful Life" but Rizzo gets eaten alive infront of Joe Rogan, Sam the Eagle sucks a binky at a nightclub, Scooter becomes an erotic cage dancer, Whoopie Goldberg plays God, and the Twin Towers remain standing in Kermit's alternate reality of 2002 in which he didn't exist. And yes, this is the same movie with a deleted scene featuring Snoop Dogg having a casual conversation with Kermit the Frog.
1/10?
Also try:
A Muppet Christmas Carol (1992)
A Muppet Family Christmas (1987)
A Muppets Christmas: Letters to Santa (2008)
Home Alone (1990) & Home Alone 2: Lost in New York (1992)
The original movie is legitimately one of the best Christmas movies of all time and remains a true classic. The sequel has Tim Curry, and that's about as much as I can say. I've always felt that the emotional moments in the first movie stay true to themselves and don't try too hard whereas with "Lost in New York", every single plot point aims to replicate the hi jinx of the original. For me, the movie is nothing but a background movie. I will sit down to view the entirety of the 1990 version, but I'm much more likely to put on the sequel as background noise while wrapping presents per say.
While 9 year old Macauly Caulkin may be cute, it seems as if both him and his family seem to be absolute jerks at the beginning of the first movie. It's really off putting, but the third act compensates completely for it. Don't even get me started on the soundtrack. ABSOLUTELY FANTASTIC! The slapstick physical comedy is spot on and never fails to give me a laugh, and while the same may be true for Lost in New York, that's really the only selling point. The first movie is a must see, and the other is skippable.
Oh, and don't get me started on the other four movies.
9.5/10 and 6.5/10 subsequently
Also try:
A Dennis the Menace Christmas (2007)
Unaccompanied Minors (2006)
Any of the four other Home Alone Movies
A Christmas Story (1983)
Most people that I meet are on either side of the spectrum of A Christmas Story. No one has ever said to me that they found it "just okay." You either love the movie with all of your heart, or despise it.
I hate it.
Hey, if you like it, all the power to you, but the humor just doesn't make me laugh. It's a perfectly fine example of childhood mischief, and it doesn't feel like it's trying to copy something that came earlier, but I just find myself cringing at every scene. It could simply be that the film appeals to others more because they can see their own families within the characters, and because I can't, I therefore don't grasp the humor, and that would make sense. I still feel though that the movie shouldn't be considered a "Christmas Classic" , people should instead watch some of National Lampoon's work. "Christmas Vacation"—starring the ludicrous Chevy Chase—functions as a Christmas-chaos style narrative in a more uniform and controlled manner, unlike the random episodic format of "A Christmas Story".
3/10
Also try:
A Christmas Story 2 (2012)
A Christmas Story Christmas (2022)
National Lampoon's Christmas Vacation (1989)
Elf (2003)
My favorite moment is when Buddy the Elf says "It's elfin' time!" This is an annual tradition for my family, and it's hard to say I don't like it. As I grow older, I start to recognize the pretty middle of the road humor it has. The holidays give me a warm fuzzy feeling that is so comforting, and remembering Christmases as a kid is such a fun time of the year. It's so much easier to get those nostalgic feelings if you put yourself into the shoes of a little kid. Little kids also laugh at burps though.
It's difficult to properly rate this movie because of such a strong connection it has to my family. What I can say though is that it is surprisingly a good holiday comedy. It never fails to make me laugh at least a few times. For any of you interested, Netflix has a really good docuseries on the making of famous movies, and the episode on "Elf" is really quite interesting. Remember, the best way to spread Christmas cheer is singing loud for all to hear.
7.5/10
Also try:
Jingle All the Way (1996)
Christmas With the Kranks (2004)
Deck the Halls (2006)
Rudolph the Red-Nosed Reindeer (1964), Santa Claus is Coming to Town (1970), and A Year Without Santa Claus (1974)
Now these are Christmas Classics!
These made-for-TV movies are just the pure definition of Christmas Spirit. While the plotlines are awkwardly paced, the animation, music, and seasonal appeal are the best when wanting to create a warm mood. I'm not joking, the music always gets thrown onto my Holiday playlists, and are must watches every year.
8/10, 8/10, and 7/10
Also try:
A Claymation Christmas Celebration (1987)
Jack Frost (1979)
The Snowman (1982)
Silly Symphony: Santa's Workshop (1932)
It's quite cute with the exception of black face and harmful stereotypes.
5/10
Also try:
Donald's Snow Fight (1942)
The Night Before Christmas with Tom and Jerry (1941)
Bah, Humduck!: A Looney Tunes Christmas (2006)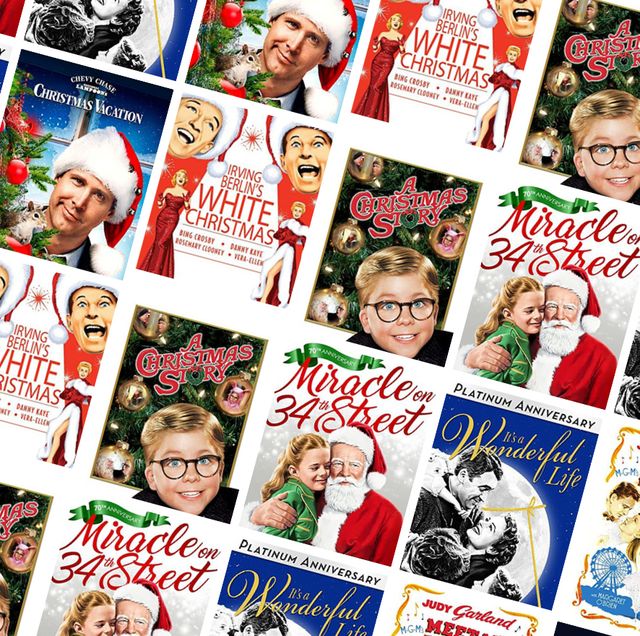 What movies do you guys want to see reviewed? Email us your thoughts at [email protected].