Grammys 2023: recap & a dive into AOTY controversy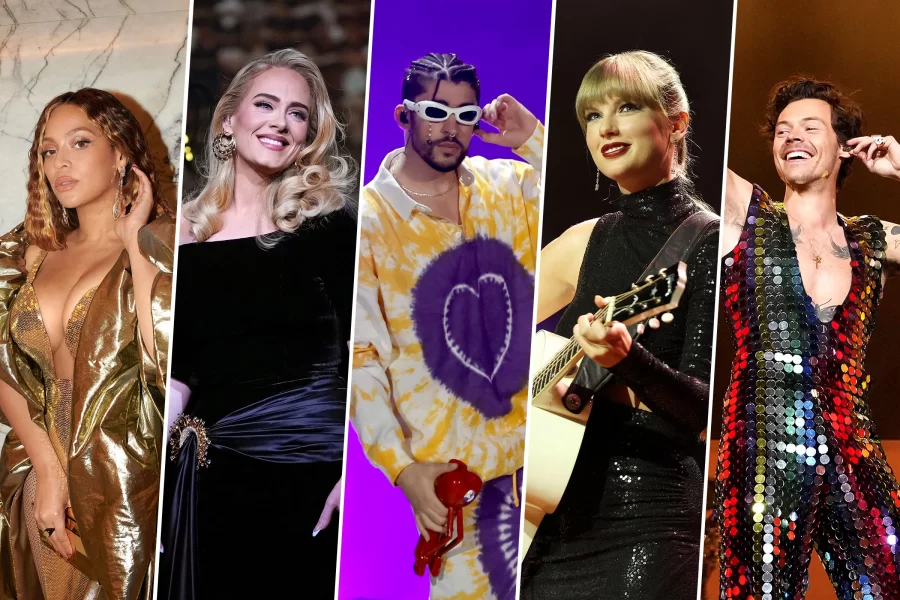 The most prestigious awards ceremony in all of music, the 65th Grammys, took place on Sunday, Feb. 5. As per usual, it was an exciting and eventful night. Most notably, the big winners and the disappointments in terms of awards, as well as the live performances.
All eyes were fixed on one of the most iconic figures in music today, Beyoncé. Specifically, people were eager to see if she would break the record for the most awards in all of Grammy history. Prior to the awards ceremony, she had an incredible number of 28 wins. As of Sunday night, she now has 32 awards, and is officially the most decorated artist in Grammy history.
One unfortunate part of the night was that this incredible achievement was overshadowed by the controversy surrounding the coveted album of the year award. Beyoncé had been up for the award four times, and this night marked her fourth year  of not winning the prize. Instead, mega-celebrity Harry Styles was given the award for his 2022 album titled Harry's House.
Many people criticized the Recording Academy for once again passing up Beyoncé on the most prestigious award in all of music. Her 2022 album, Renaissance, certainly was deserving of the award, as were her previous albums nominated for it in the past. Other strong nominations were the most recent albums from Adele, Bad Bunny, and Kendrick Lamar.
While it was a shocking moment for many when Styles won the award, the success and artistry of his 2022 album is undeniable. His lead single, "As It Was" was the most streamed song of 2022, tallying 1.5 billion streams. Harry's House was given high praise from critics such as Jon Dolan from Rolling Stone. Speaking of Styles, he wrote, "He's pulled off the neat trick of making his music at once elegant and more refined but also warmer and more intimate — the polished-marble smoothness of Steely Dan with the generosity of an Al Green or Yo La Tengo record. Harry's House is bright with synths and horns, often steeped in slick, sticky synth-pop and R&B."
Harry's House consisted of a variety of music styles that are not mainstream in today's most popular music. It includes '70s and '80s sonically, with synth pop and classic rock. Styles' mark on music was further deepened through his jam-packed world tour called "Love On Tour" that sold out 15 consecutive shows at New York City's Madison Square Garden.
Styles additionally won in the categories of Best Pop Vocal Album and Best Pop Solo Performance, as well as Best Engineered Album. Of course, the award for album of the year is incredibly subjective, and is ultimately only up to the recording academy. Whether you agree or disagree with who won, all of the albums nominated are deserving of high praise.
Some other notable wins were Lizzo's "About Damn Time" coming out on top for Record of the Year, Bonnie Raitt's surprise win of Song of the Year for "Just Like That", Samara Joy as best new artist, and Taylor Swift's "All Too Well: The Short Film" winning for Best Music Video.
Performances by Lizzo, Styles, Bad Bunny, Steve Lacy, Kacey Musgraves, and an all star hip-hop 50th anniversary tribute also did not disappoint.