'The Secret History' Book Review
"The Secret History," the 1992 psychological thriller written by Donna Tartt, is a beloved novel by many. Some may even go as far as to say it is deserving of the accolade of a modern classic. As for my own opinion, I would counter this belief. While the writing found throughout the book is truly full of compelling and elegant language, it falls short in its attempt to bring alive characters that ultimately fall flat and to develop a suspenseful plot line that is consistent from beginning to end. 
**Spoilers ahead**
The premise of this book involves a group of misfit college students at a New England college who separate themselves from their peers under the leadership of their charismatic English teacher. As described on the back cover of the novel "their search for the transcendent leads them down a dangerous path, beyond human constructs of morality."
The narrator, Richard, is a naive freshman college student traveling all the way from California to New England, and joins this friend group as the lone new addition. The novel begins in haunting fashion, as Richard tells readers what this story is about- the murder of his former friend Bunny. Not just that, but that Bunny's blood was on his own and his friends' hands. It certainly places a great deal of suspense into the very first chapter, and entices the readers to keep going.
However, this first page was the most interesting of nearly all of them. The climax of the plot occurs 200 pages in, while the whole book is 530 pages long. I kept expecting a plot twist to make this the book I have heard so many people rave about. Instead, each underdeveloped plot twist introduced in the second half of the book seemed to fizzle out quickly after being introduced.
The characters in this group are certainly dynamic, and the layers of each character are pulled away as the story moves along. However, the only adjectives I can think of that accurately represent the five of them are as follows: insufferable, snobbish, and self-absorbed. Of course, this was intended by the author.
I am not the type of reader that needs to love all of the characters to appreciate them individually. However, as I kept reading this book, there was not a single character I found interesting enough for me to want to keep going and see what became of them. By the end of the story, I truly could not have cared less about the epilogue. Frankly, if this isn't an indication that this book was not "for me" then I'm not sure what else would be.
If you would enjoy an opinion opposite to mine, check out this quote from Vanity Fair in a review of the novel. "A huge, mesmerizing, galloping read, pleasurably devoured…Gorgeously written, relentlessly erudite." I can't deny that the writing in this book had a beautiful and intentional rhythm to it, but that was the highlight of it for me.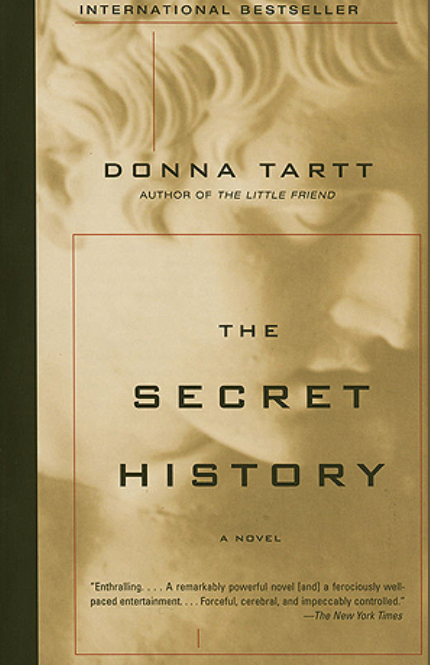 I encourage you to read it for yourself and see which side you agree with!
Overall: 2.5/5 stars