March 21, 2019
It's that time of year again… get your brackets ready because it's March Madness! In case you're unfamiliar, March Madness is the playoff round of the college...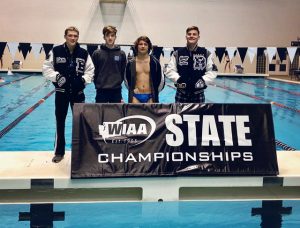 The Lion Staff, Writer
February 17, 2019
This weekend has been a busy one for sports, and not just for basketball, wrestling or even bowling. The Washington Interscholastic Activities Association (WIAA) held...
Nikhil Iyengar B'19 aka Mr. President's Cat, Guest Artist
March 19, 2019
MicDrop Comics illustrate events at Bellarmine in an exaggerated manner. Its main intent is to be funny. No real person is depicted here, unless otherwise noted.
Amina Khan, Interviewer
February 28, 2019
Bellarmine has been a part of my life since I was three. I was diagnosed with diabetes when I was six years old. The community helped my family significantly during that time...
Anaiis Dunbar, Guest Writer
December 31, 2018
As Bellarmine's students of color population rises, inclusion across campus is more important. Through awareness coupled with a staff committed to acceptance of diversity, Bellarmine's campus will become a second home to all students.