Check out the Chill Spot: a place to hang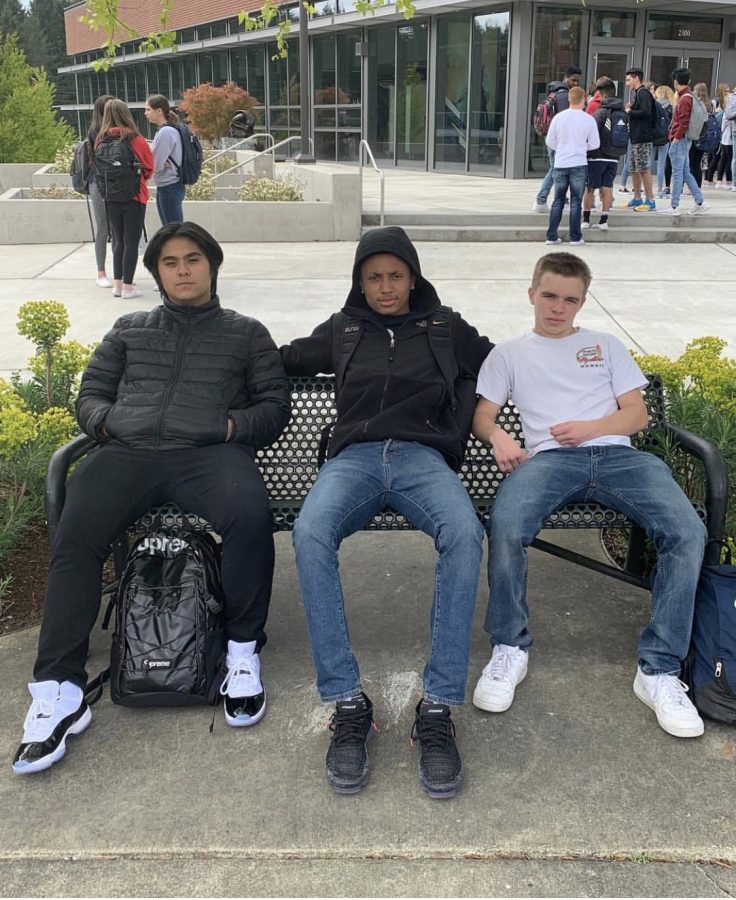 Gabi Hyman, Class of 2019
May 24, 2019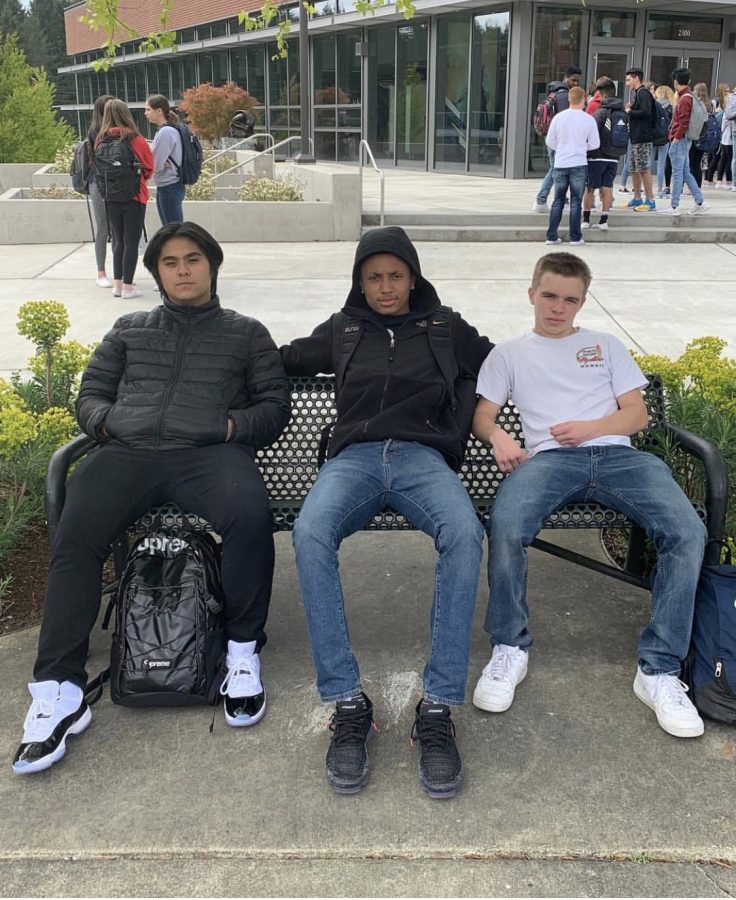 If you think it's just a bench— think again. The green bench wedged between two trees outside the Booster Gym is much more than a place to sit. It's what some might label the "Chill Spot" on campus. @thebpschillspot on Instagram, run by sophomores Yvan De Vera, Josh Jimenez, Michael Monroe and Allen Lo, has become a sort of icon for many underclassmen at Bellarmine.
So how did this even start? "It was sixth period after PE, so instead of sitting on the stairs we started meeting there," said cofounder De Vera. "Then we pulled someone aside to take a picture, and that's how it came about." What began as a simple place to sit after PE soon became an internet sensation. The Instagram account currently has 167 followers; a number that continues to grow.
Although many of the account's pictures star the same people, this is not an exclusive location. In the words of Torie Smith, "It's not really specific to us… anyone can sit there." The Chill Spot is a place for everyone, especially if you want to be featured on the Instagram page. "It doesn't even matter, just come be in the picture. It was just three people at first," said Jimenez.
A common misconception is that this bench is just a photo-op, a superficial location that gives a concentrated group of students unwarranted clout. But as Jimenez remarks, "Recently it's become the picture, but before it was the chill." In order of importance, it's chill first—picture later.
Most importantly, the Chill Spot seems to be a place for students to be together. Both De Vera and Jimenez hope that people continue to use the Chill Spot for years to come. As Jimenez puts it: "It was about chilling first… but now it's bigger than the chill." If The Chill Spot's fame keeps spreading at the rate it is now, De Vera, Jimenez, Lo and Monroe should have no problem keeping it chill for the next few years.
Regardless of what grade you're in, be sure to check out the Chill Spot, and take a picture while you're there. For more information follow them on Instagram @thebpschillspot .