18th Annual Cookie Contest Winning Recipes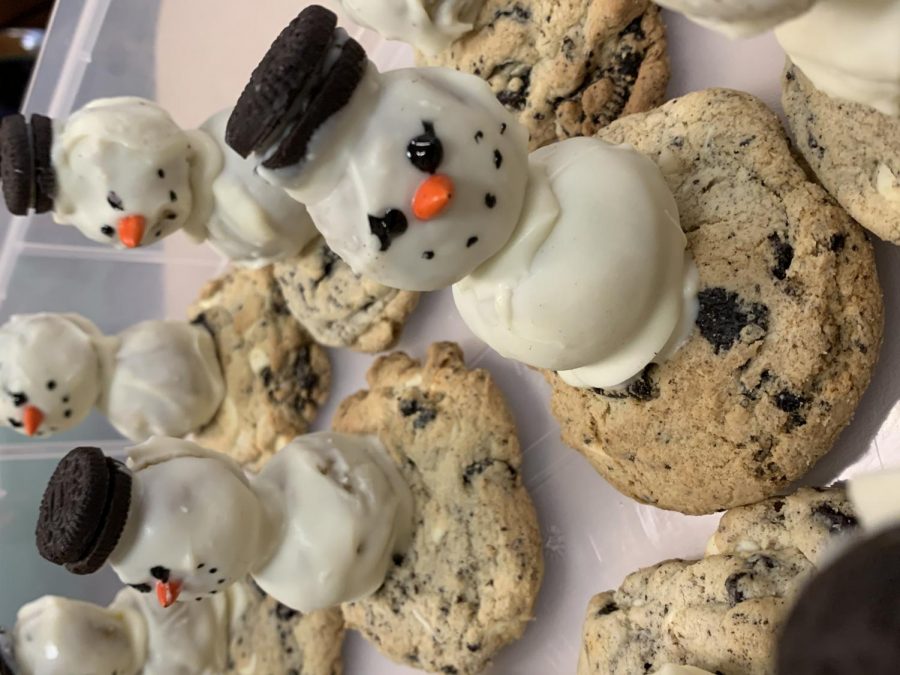 1st Prize Winning Recipe:Snowman Cookies
-1 cup butter, softened
-1/2 cup brown sugar
-1/2 cup white sugar
-1 4.2oz pkg Oreo Cookies & Cream pudding mix
-2 eggs
-1 tsp vanilla extract
-1 tsp baking soda
-1 cup white chocolate chips
-15 Oreo cookies coarsely crushed (you want big chunks)
Instructions
1. Cream the butter and sugars. Add the pudding mix and mix until well blended. Add the eggs and vanilla and mix well. Add the flour and baking soda and continue mixing.
2. Stir in the white chocolate chips and Oreo cookie chunks.
3. Drop cookies by rounded tablespoonfuls, onto a greased cookie sheet.
4. Bake for 10-12 minutes at 350*F
Cake Pops (funfetti, but you can do whatever flavor you enjoy)
-1 and 2/3 cups all purpose flour
-1/2 tsp baking powder
-1/4 baking soda
-1/2 tsp salt
-1/2 cup unsalted butter, softened
-1 cup granulated sugar
-1 large egg, room temp
-2 tsp vanilla extract
-1 cup whole milk
-rainbow sprinkles
Frosting
-7 tbsp unsalted butter, room temp
-1 and 3/4 confectioner's sugar
-2 tsp vanilla extract
-1 cup whole milk
Decorations
-orange coated sunflower seeds
-white candy coating/melts
-mini oreos
-black frosting/decorative gel for face of snowmen
1. Preheat oven to 350*F, grease 9 in pan
2. Make the cake: Whisk the flour, baking powder, baking soda, and salt together in a medium bowl. Set aside. Using a handheld or stand mixer fitted with a paddle or whisk attachment, beat the butter and sugar together in a large bowl until creamed, about 2 minutes. Add the egg and vanilla extract and beat on high speed until combined. Scrape down the bottom and sides of the bowl as needed.
3. With the mixer running on low speed, add the dry ingredients and milk to the wet ingredients until combined. Manually whisk the batter to ensure there are no large lumps at the bottom of the bowl. Batter will be slightly thick. Pour the batter evenly into the prepared pan. Bake for 30-36 minutes or until a toothpick inserted in the center comes out clean. If the top begins browning too quickly in the oven, loosely place a piece of aluminum foil on top. Allow the cake to cool completely on a wire rack
4. Make the frosting: With a handheld or stand mixer fitted with a paddle attachment, beat the butter on medium speed until creamy, about 2 minutes. Add confectioners' sugar, heavy cream, and vanilla extract with the mixer running on low. Increase to high speed and beat for 3 full minutes.
5. Crumble the cooled cake into the bowl on top of the frosting. Make sure there are no large lumps. Turn the mixer on low and beat the frosting and cake crumbles together until combined.
6. Measure 1 Tablespoon of moist cake mixture and roll into a ball. Place balls on a lined baking sheet. Refrigerate for 2 hours or freeze for 1 hour. Re-roll the chilled balls to smooth out, if needed. Place back into the fridge as you'll only work with a couple at a time.
7. Melt candy melts, then cover the cakepops in candy melt. After dipped, immediately place orange sunflower seed in the middle (where you want the face to be)
8. Let the cake balls cool completely. Then using, candymelts, stick the mini oreo on the top of the head (as a hat). Make a face using the gel. Finally, using the candy melt as glue, stick the top half of the snowman onto the bottom half and then onto the cookie!!
9. Enjoy you snOREOmen:))
2nd prize recipe:
3rd prize cookies: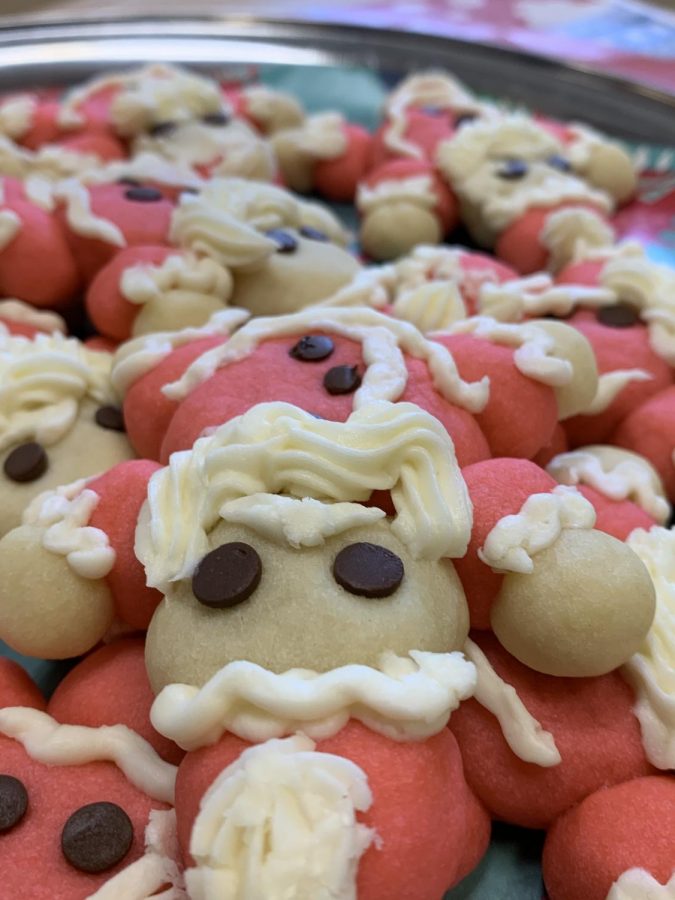 Honorable Mention: