Class of 2020 graduates make college decisions during coronavirus times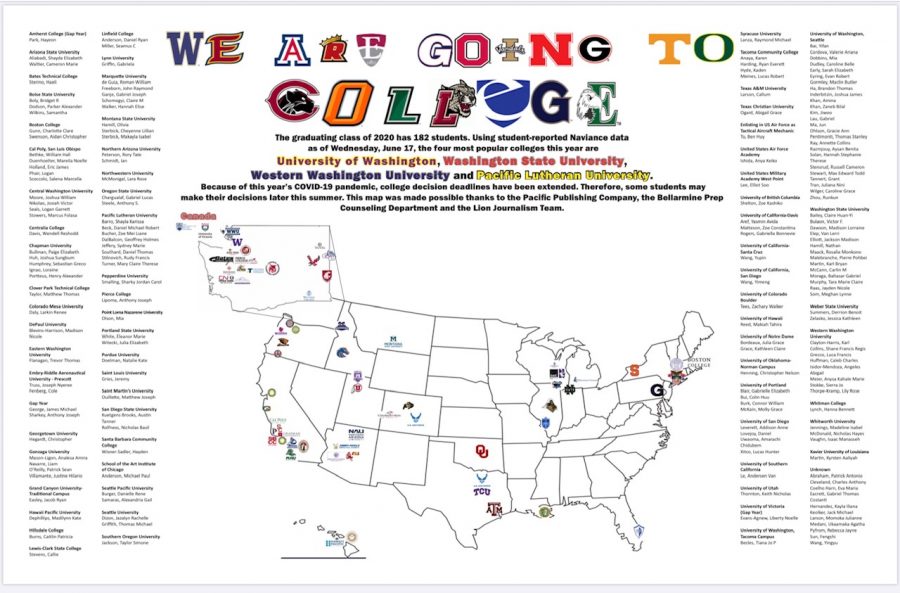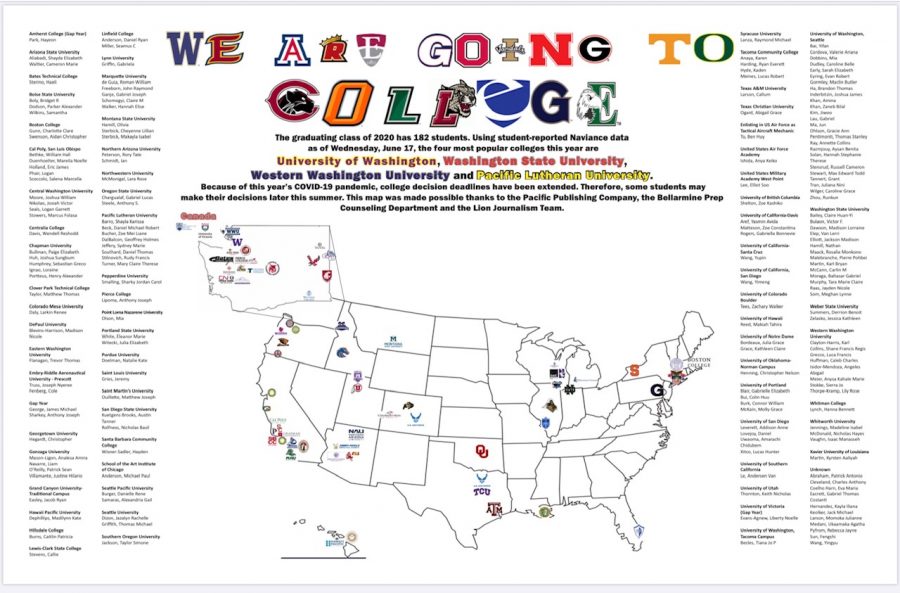 Despite these unprecedented times, traditions continue. The Bellarmine Lion Journalism staff presents the Class of 2020 college map.
The counseling department, student-reported Naviance data, the "bprepseniors2020" Instagram account, student email confirmation and classmate clarification generated the information as of June 17.
Congratulations to the seniors aka graduates!