Author Jamie Ford plans to speak in Ignatian Formation classes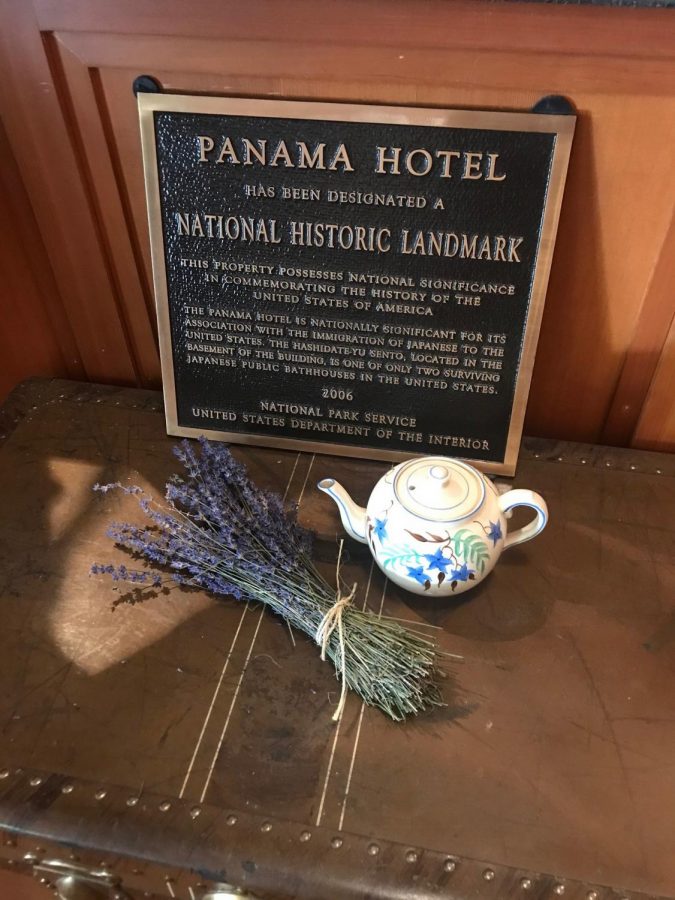 The start of the 2020-2021 school year is full of surprises. COVID happened last spring and soon quarantine began, but as Bellarmine Prep began its preparation for this upcoming year the English department made a decision regarding the summer Bellarmine Reads program.
The school read "Hotel on the Corner of Bitter and Sweet" by Jamie Ford. It is a story that takes place primarily in Seattle and possesses elements of culture, love, family, and identity that makes it a truly beautiful read.
Senior Johnny Lo enjoyed the novel, stating, "As a fellow Chinese American in the Pacific Northwest, I found the book very interesting and informative. The part I enjoyed the most was reading about what other Asian Americans had to go through during that time of history."
Junior Hana Gray shared her reflections. "I thought the novel was really sad but also redeeming in the end. It was bittersweet. The novel was poignant to me because it was set in Seattle. The events of the book seem so distant yet knowing that they impacted people just a forty minute drive from me makes it so much more sad. The plot not only kept the reader invested in Henry and Keiko's relationship but it also gave the reader a historical account about the Japanese internment camps, albeit fictional."
Gray continued, "It was interesting to read how identity affected so many relationships. Henry's own father wouldn't speak to him after he found out about his relationship with Keiko. As the book transitions from past to present it's revealed that although Henry moved on and married after Keiko's disappearance, he never stopped loving her. His son is able to track down Keiko and reunite the two. Henry and Keiko's reunification demonstrates how powerful their love was; it was able to withstand the events of the war and a long-term separation."
Gray concludes, "Ford's novel is a reminder that letting fear cloud one's judgment can have potentially lasting impacts on the lives of other people."
Members of the English department were able to contact the author, Jamie Ford, and he has agreed to make an appearance at Bellarmine via Zoom on Wednesday, Sept. 16, during Ignatian Formation classes.
Ford was born in California and soon moved to Oregon and then Washington where he found his inspiration for his book and helped further explore his heritage. He attended South Kitsap High School and soon moved to the big city of Seattle. He now resides in Montana. More information about Ford can be located at http://www.jamieford.com/.
The Panama Hotel, somewhat a character in the novel itself, is located in Seattle and open to the public. Owner Jan Johnson, even acknowledged in the book, invites readers to come look at the artifacts and even grab a latte. Details are located at http://www.panamahotelseattle.com/.