Let's give it another shot: Bellarmine hosts SAT testing for seniors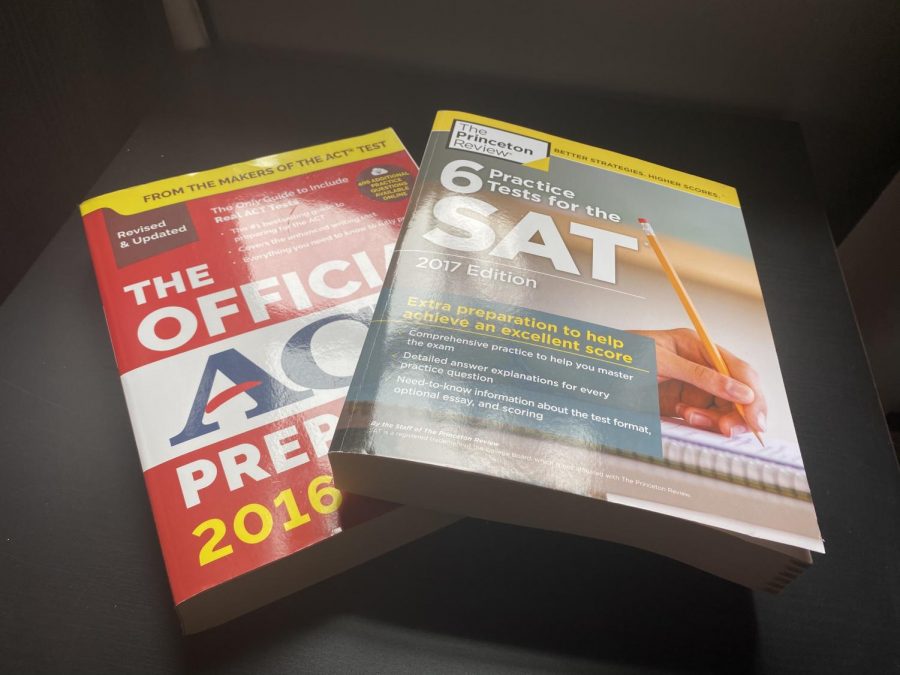 The current running statistic for the number of Bellarmine seniors who have taken the SAT are few, as nearly 80 percent of these students have not yet taken the test. Though many schools are deciding to slowly move away from the method of standardized testing, most colleges still use these scores to gauge the aptitude of the student.
Reasons to continue to study and attempt the assessment are so those who are worthy are awarded scholarships and attention from colleges with these standout scores.
When asked about the perks of taking the test, "It's a good idea. Why? Because scholarship money can be tied to it," Bellarmine Vice Principal of Curriculum and Instruction Bill Baerg claims, "and competitive schools want them."
With the Bellarmine senior-only SAT exam taking place on campus on Wednesday, Sept. 23, the most cautious of students begin to struggle with the lack of time remaining. The precious seconds are spent finalizing the technique of taking a large standardized test, yet others have a whole other reason to stress. Early action college applicants hope to have their their scores by Sunday, Nov. 1. The College Board itself claims that it will take 10 days at the least for the assessments to be compiled, graded, and redistributed.
For these hopeful Bellarmine seniors looking to fill their resume with these scores, it is also seen as a last chance for early applicants.
When asked what's going through the mind of an eager test taker, BPS Senior Mason Daniels said, "I need the test scores to apply to the Air Force Academy." The stubborn test everyone thought they could skip because of the national pandemic starts to show its importance as the seniors inch closer to the application deadline. The college application season has officially begun, and the stress in the air is palpable.