Students take AP exams online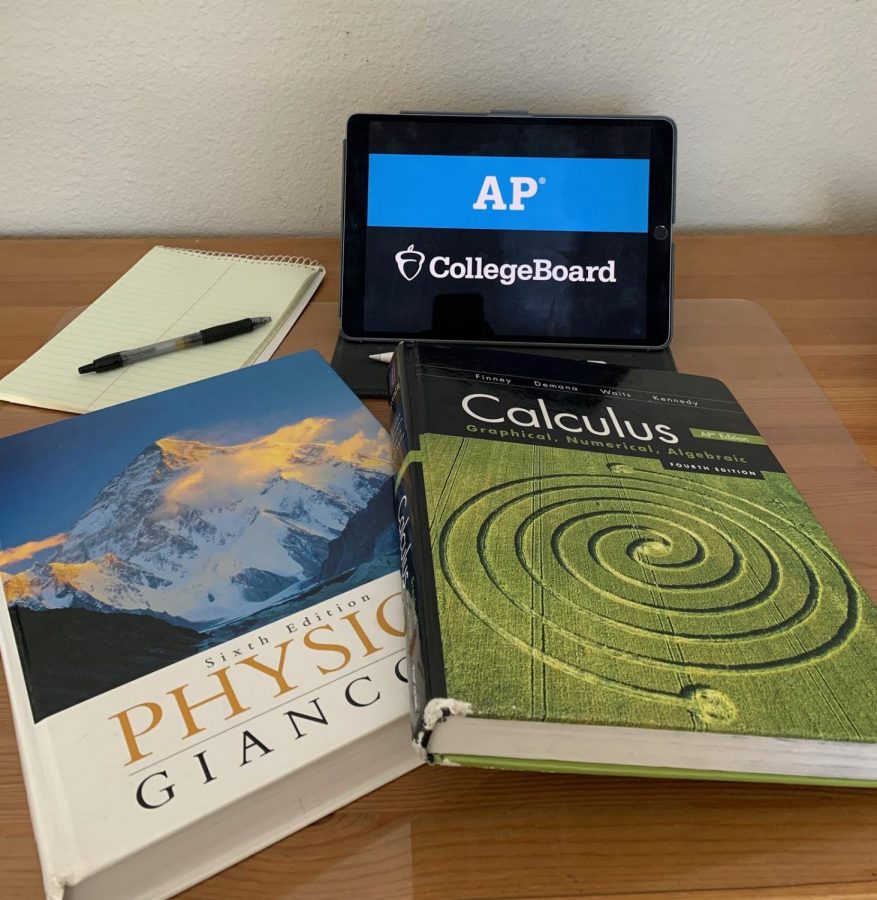 In the spring of 2020, students experienced a completely new form of Advanced Placement (AP) tests. Due to the closure of schools in response to COVID-19, The College Board turned to online-administered AP tests. Bellarmine students reacted with mixed feelings towards the testing and their results.
During the early and mid days of March 2020, COVID-19 became a major concern. Quickly schools and businesses began to shut down. The majority of people moved into self quarantine by working and learning remotely. For countless students, distance learning caused uneasiness about AP preparation and testing soon to come. (collegeboard.org)
After surveying over 15 thousand students, the College Board came to a decision to administer online AP tests. Each AP test was around 45 minutes with the option of taking the test on a computer, tablet, or paper and submitting with a picture. Tests were open note and open book, and students were only assessed on material taught by early March. In hopes of combating cheating among students, tests were scheduled to be delivered at the same time worldwide.
For some students, news of online AP tests added uncertainty, as many were preparing for their first AP tests ever. Then  sophomore Megan Ross said, "Being that this was my first year in an AP class (AP World History), I really wish the College Board had at least attempted to stay true to the original plan of a multipart exam. Instead it was changed to a single document-based question with a modified rubric. I felt like only having one question was an awful representation of what we learned all year." In terms of what teachers and the College Board did right, Ross said, " Given the predicament we are in, I feel like my teacher did a good job preparing us for the test under the new circumstances."
One particular concern regarding online AP tests was technology troubles or outside distractions. In a survey of 20 Bellarmine students, four reported having test complications. Of the four, two had problems with submitting their tests. One student who had a submission issue was now senior Michael Monroe. He said, "You had to submit a certain type of file, but I was not informed on this, and I did not convert my AP US History document to the right file type." Overall Monroe takes fault for this issue but wishes his teachers and the College Board communicated better and were more considerate.
Out of the surveyed students 12 said they believe they would have performed better if testing was in-person. Six students believe their scores would have been worse in-person, and two reported mixed results based on their multiple AP tests. Now senior Elisa "Sara" Añel answered that her AP Physics 1 score would have been lower and her AP US History score would have been the same or better if tested in person. When asked about how her scores correlated with her testing online Añel said, "I think my AP Physics 1 was just luck because there were different prompts given at random, and my two questions were easy so I did well. I think I would have done better in AP US History if there were multiple choice questions, and if everyone had the same prompts."
With the likelihood of COVID-19 continuing, the possibility of having online AP tests again is strong. In the conducted survey 10 students answered yes, two answered no, and three were unsure if they would take another online AP test. Monroe answered yes and said, " Only because it's my senior year and transcripts matter a lot. Overall I do not like the online format and think this year with current restrictions it should be in person."
As COVID-19 cases in Washington State continue to waver, Bellarmine started the school year remotely. Many students know how to adjust, knowing they could possibly end their school year online. AP classes will begin this year with a new complexity of being online. Whether or not school returns by the end of the school year is undecided, but for now students will endure a "streamed" version of Bellarmine.