Senior Pilgrimage: Virtually walking together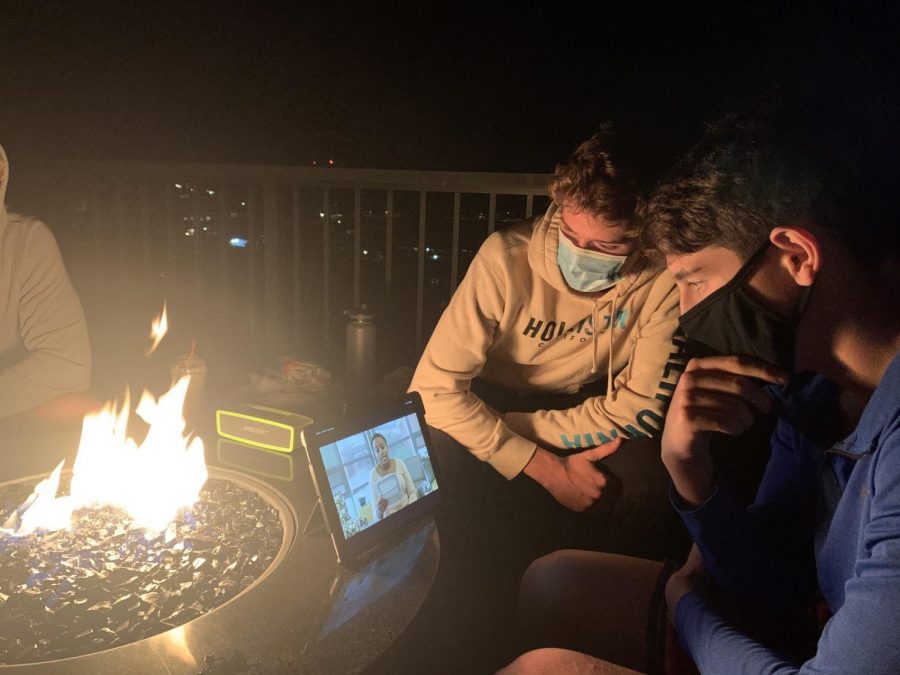 On Sept. 19, small groups of seniors gathered together to experience their Senior Pilgrimage, a cornerstone Bellarmine tradition which almost all alumni can recollect. During Pilgrimage, seniors take a moment to leave behind the busyness of schoolwork and college apps and take a moment to walk physically, emotionally, and spiritually with their community.  But this year's seniors would have to experience their pilgrimage unlike any class before: Asynchronous, staying six feet apart from one another, and with masks on.
The issue on how such an emotional and personal time of reflection could be compressed into a couple YouTube videos first arose during the summer, when the retreat leaders were drafting their speeches.  Some seniors believed the whole retreat would be cancelled, and many wondered if the stories would have any impact as a link on Moodle.
Pilgrimage leader and Senior Cece Mwangi described how the senior class stepped up to this challenge. "As a leader through our virtual pilgrimage, it was really important that my message reached everyone. While putting myself in a vulnerable position I feel like it helped the Bellarmine community connect with me. I hope that everyone who tuned into the pilgrimage received a message to carry with them for the rest of their lives."
And so with the hard work and vulnerability demonstrated by retreat leaders, the Bellarmine seniors were able to experience the connections they shared with each other and grow together as a class.  Some seniors watched the videos together in small groups, and some decided to find time to do so individually at home, yet it can be confidently stated that with each story every listener found connection to their peers once again, and reminisced to the time spent at our second home.
"Hearing everyone's stories was really good because it showed me how similar a lot of our struggles have been and what we've been through.  I think it really showed how connected we are as a class," stated senior and Pilgrimage Leader Jack James.  "Being on the team for Pilgrimage, it meant a lot to see all of the people who participated in their own way."