Bellarmine upholds the spirit of the Encounter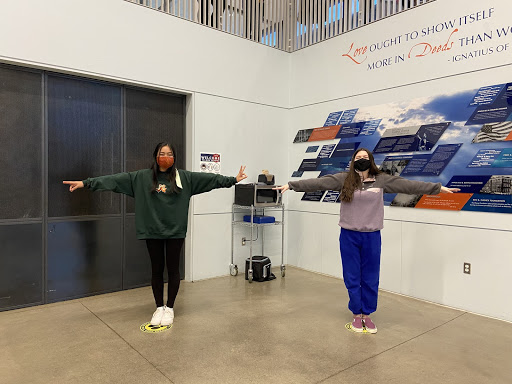 On February 6-7, 20-21, Bellarmine held its first two boys and girls encounters of the school year. The retreats took place on our very own campus. Despite Covid-19 we were able to hold a day long retreat with around 25 juniors per retreat.
That isn't to say that Covid protocols weren't in place. There was an abundance of hand sanitizer, temperature checks, masks and other measures to promote social distancing.
I myself had the privilege of being a leader on the Feb. 7 retreat and although the changes were apparent the message of Encounter was clear. Everyone involved has done a spectacular job of adapting to less than ideal circumstances. I pray that the Encounter can shine light on the junior's lives during these unpredictable times.
Senior leader from the Feb. 7 retreat Tess Gandhi claimed that, "Considering that we had to condense the encounter retreat into one day, I think that it was still such an amazing experience for the junior girls where they were able to bond with their classmates."
Senior Lexi Rice  also attended the retreat and remarked," I was so pleased with how Encounter went! I think, in spite of everything, the one-day retreat was just as memorable and lovely as the real deal, and I hope the juniors feel the same."
Overall, the encounter spirit lives on at Bellarmine and in our hearts. We look forward as a community to the upcoming retreats on March 6-7, and April 17-18. You are loved!