ARK Institute of Learning celebrates 25 years


Bellarmine is a highly academic school, and because of this it offers its students many resources in order to survive in the academic environment. From announcements of set times for office hours to emails advertising the Learning Resource Center, it seems Bellarmine has all any student could need. However, this sometimes is unfortunately not the case. Many students still struggle academically and lack foundational habits for studying. Some students will learn these techniques on their own, yet others may need a little push in the right direction. Luckily, outside organizations such as the ARK Institute of Learning can help these students develop an understanding of these techniques through personalized educational practices.
The ARK Institute of Learning was founded 25 years ago to offer instructional methods and teaching tools for the greater Tacoma area. Since the organization's founding, The ARK teaches individualized strategies to students with learning disabilities through one-on-one instruction. It is when students learn these strategies, that the ARK believes these children who are struggling in school have bright futures, develop confidence, and achieve academic and lifelong success. Through a highly-researched educational process based on the findings of Dr. Carol Stockdale, the ARK continues this education into its 25th year.
"ARK is committed to supporting determined learners by breaking down the causes of learning frustration and by helping students achieve success. ARK teaching staff have extensive and specialized training in education and diagnostic and instructional methods. Every day, highly-trained ARK Educational Therapists and Instructional Specialists implement a variety of methods and tools that transform lives. Through educational assessments, specific needs and strengths are identified, providing unique entry points for instruction and strategy development. Students are empowered when they grow to understand that they struggle with learning – not because they are less smart but because their brain processes information differently than others."
It seems the ARK Institute values individualized connection and growth within each of their students – something that is often overlooked in today's world of Zoom classrooms and pre-recorded lessons. The ARK's teaching style has proven to work; it is no coincidence the organization stands strong 25 years after its founding. Right now, the ARK is helping some of the many students who have found difficulty learning during quarantine, and it plans to hold more courses like this through the summer. For more information, please visit arkinst.org.
About the Writer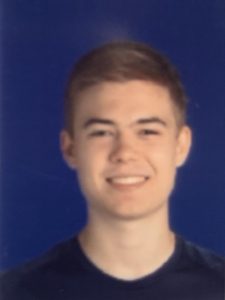 Evan Baerg, Reporter


Evan, a senior, is ready for his online debut into the world of Journalism. Evan participates in the Bellarmine community through his involvement...