First time AP testing in person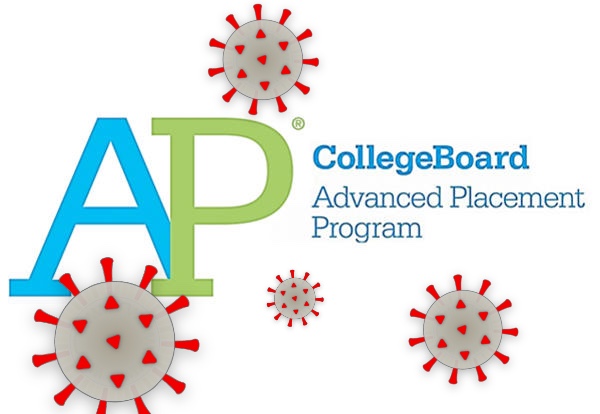 This past year due to the COVID-19 pandemic, junior AP students that took AP courses in the 2019-2020 school year have not yet done AP testing in person. For students last year who took sophomore AP Qorld History, they wrote a portion of the test online rather than taking the normal whole test. 
AP World History student Samuel Adams said , "The news that the whole WHAP test would be shortened to a single 45-minute DBQ was a great relief to me. Aside from a few technical difficulties, the test went smoothly and I was happy with the results."
This year, the majority of learning has been online yet all AP tests are in person unless students have made accommodations. Specifically for history exams, the entire test will be taken rather than last year's test having only a small writing portion of the test.
Tests being in person this year may be detrimental to students year because over a year of distant learning has forced students to adapt to a new normal for school.  For some however it may be a relief of taking the test in person this year.
Junior student Evie Bailey who took AP World last year said,"The difference of testing environments was shockingly clear once I began the in-person test, after months of doing tests online. I feel more comfortable now doing in-person tests because we are physically at school now, but it took awhile to get used to taking tests in person." 
Teachers have done the best to their ability to teach AP courses as normal just online, anticipating in-person testing. AP United States History Teacher, Robert Payne said, " As teachers and students we started the year having no idea what was going to happen. We didn't know we were going to be in distant learning as long as we were. I just went into the school year saying, 'The assumption is we will be taking the full exam in May and we are going to prepare like we will be taking the full exam in May. We will be ready for anything the College Board throws at us.'" 
Megan Matthew AP World History Teacher also shared her thoughts on how the school prepared students, "I believe that we've all worked very hard to prepare our students for whatever test they were going to have.  Once we learned it was an in-person, pen and paper test, we teachers continued during what we were already doing. I believe it is in the students best interest to take the whole test to measure all the work they've done." 
As we move into the AP testing time, despite the majority of the learning online teachers still feel confident that their students will succeed because of the same preparation that happened.
About the Writer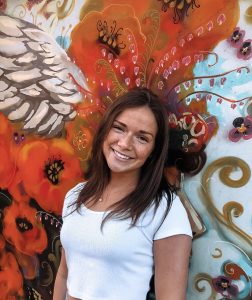 AJ McCann, Executive Editor
AJ is a senior this year and very pleased to be part of the Journalism staff. She is involved at Bellarmine with the girls soccer program and is a part...