The parking lot system has its critics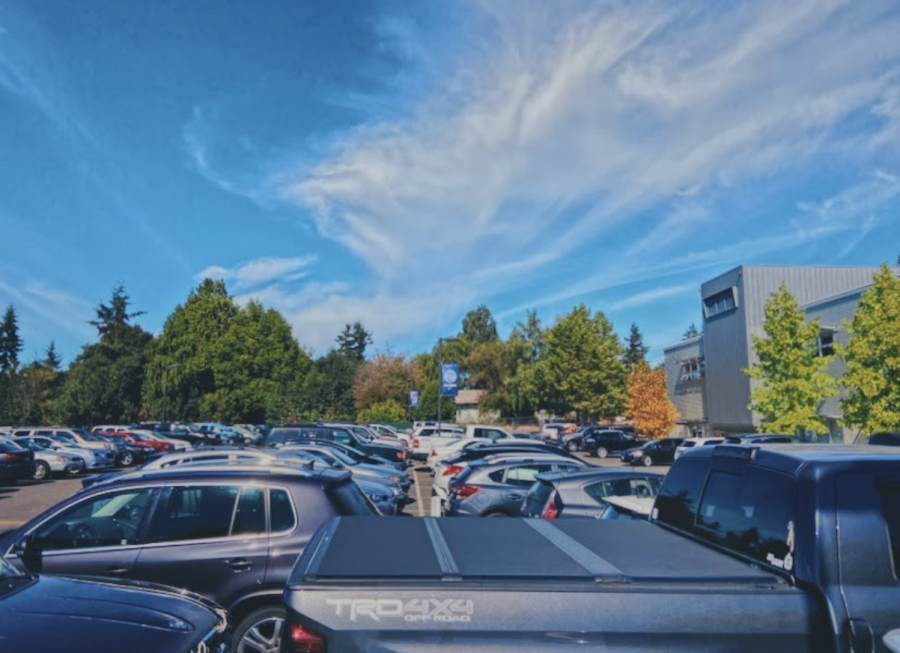 With the start of the 2021-2022 school year in-person, many changes had been made including the change of the carpool drop off area. The new configuration of the carpool lane loops around the rows of cars as students rush for their jobs, home, and outside activities. The Bellarmine community questions the effectiveness of the new parking lot system and the parking lot as a whole. 
Last year Bellarmine Administration's change of the carpool system came with a lot of questions and opinions. Many question if this was beneficial to the arrival and departure of students and parents coming to campus. When the COVID-19 restrictions changed, many questioned why the parking lot did not change too? Since there is not a need to go through the main entrance why is freshmen drop off not open? When asked about the problems of the parking lot there were similar responses.
Junior Greta Hodges said, "I have a reserved parking spot and I can't even get out of it in time for practice." Hodges is a swimmer at Stadium high school and cannot get out of her spot in time to swim after school. The parking lot is fast-paced and constantly moving making it difficult to back out of her premium spot. Other students struggle to get to after school jobs on time due to crowded parking lots and the carpool lane running through the many rows of cars. 
Another question was how can the Bellarmine community improve the parking lot? Teacher and Athletic Trainer Tigre Garcia said, "The parking lot could use more cameras." Due to the recent car break-ins, many questioned if the parking lot was secure. 
Others like Junior Rae Mikita said, "They should open freshmen drop off to make it easier on the back parking lot." 
Overall there was an overwhelming response to the problems and actions Bellarmine could take to improve parking and dropping off students. Whether it be opening freshmen drop off or changing the parking lanes direction. There are pros and cons and hopefully in the future a better system with student input will be applied.