October homecoming dance delayed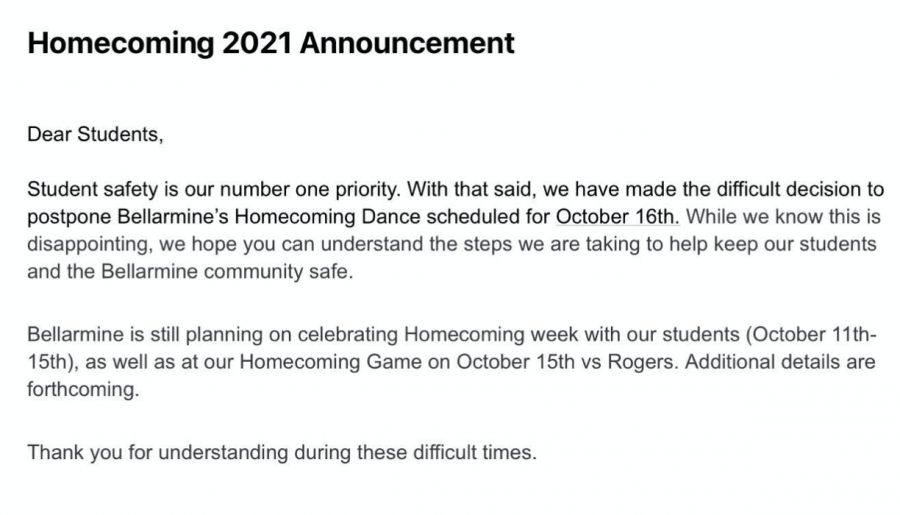 Homecoming week without a homecoming dance?
To prevent a school-wide superspreader event, the administration made the difficult decision to postpone the homecoming dance. While the spirit day festivities and homecoming game went on from Oct. 11-15, there was no Saturday night celebration. Instead, there will likely be a winter formal type dance.
Class representative Antonia Dang justified the decision by saying, "We'll have a regular homecoming week, regular homecoming game, and an altered homecoming dance." She offered more insight explaining that dances will likely be split into grade levels. She hopes that the representatives can "keep communicating with the student body so they're not in the dark about anything."
ASB member Saul Kontos-Cohen expressed his feelings from a senior perspective. "It's hard to see such an important event be postponed in our last year."  Although from his ASB side he understands the health and safety issues behind it.
Freshman were also ripped of their dance, only it would be their first. Freshman Tessa Zima said, "I was really excited for the dance, hopefully it's rescheduled soon."
Homecoming week is undoubtedly important for every grade level and is a big part of school fun. The postponement was for the greater good, but still leaves much excitement for winter. As for the dance the students will have to wait and see what is created.