High stress college application season for Bellarmine's Class of 2022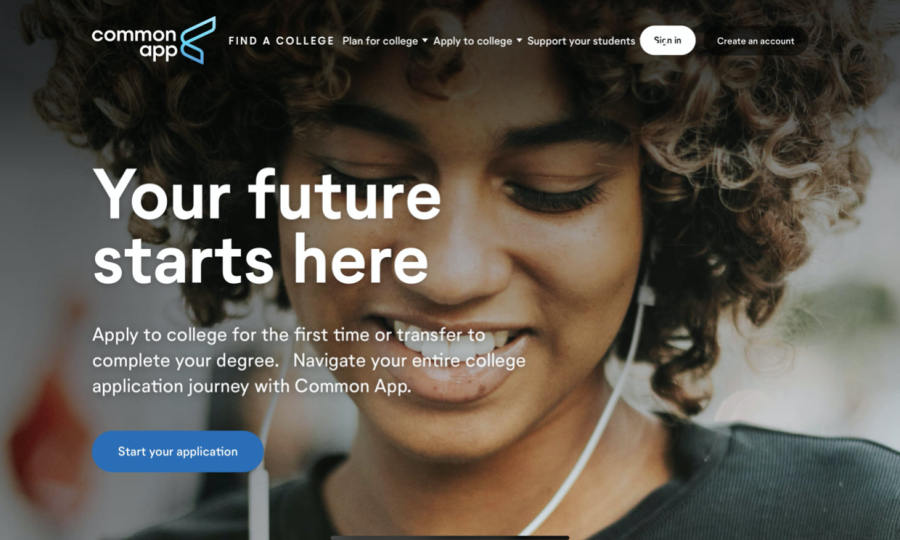 High school seniors are in the midst of an application frenzy this fall. As a college prep high school, Bellarmine strives to help students succeed in the process. Despite extra support and rigorous coursework, the deadlines for applications are creeping closer, and seniors still may not be as prepared as expected.
Between the writing supplements, Common Application, scholarship searches, and keeping grades up on top of everything else, stress is high. According to a survey of Bellarmine's class of 2022, 34.5% of students are "a little stressed" while 59.8% are "extremely" stressed. Even with years of preparation, counseling, and more accessible college information and application resources than other schools, the process is still overwhelming. 
The post pandemic world has made the higher education system appear more accessible, with standardized test scores becoming optional due to inaccessible testing centers. But between the FAFSA, multiple application portals, letters of recommendation, countless essays, resumes, and short answer questions, the process is still as complicated as ever. 
In less than a year, seniors are expected to suddenly decide what they want to do with their life. Bellarmine senior, Kelen Tamurian, said, "It's hard to know if I even like the list of schools I'm applying to, so how do I know why I want to go to a specific school? When colleges ask in their supplemental questions about why I want to go to their school, I don't really know what to say."
Exactly 42.5% of seniors haven't finalized their list of colleges yet, and with so many options, there is a paralysis of choice for many indecisive students. 
With 100% of Bellarmine seniors applying to college (based on survey results), tension and competition is high. "It's hard not to compare yourself to other people's school choices," said Antonia Spellacy, "It seems like a constant stress in the back of my mind." 
This constant stress may stem from the fact that 35.6% of seniors at Bellarmine are applying to eight to ten colleges, with 10.3% applying to 11-13 schools, and 9.2% applying to 14-16 schools. 4.6% of seniors are even applying to 17 or more colleges! 
Because of the pandemic prohibiting accessible testing centers and new test optional application policies at many colleges, there has been a staggering jump in the amount of schools seniors apply to. This has only caused college admissions to become more competitive, creating a vicious cycle of students applying to more colleges because each school is harder to get into. 45.3% of Bellarmine seniors expect to get into half the schools they are applying to, with 10.3% expecting acceptance into a quarter or less.
With all the tasks that need to be completed for applications, many seniors feel overwhelmed and put it off until the last moment. 59.8% of students haven't quite finished their CommonApp and Senior Questionnaire, and 44.8% of students haven't even had their senior meeting yet. To make matters more pressing, 63.2% of students are not close to finishing the writing components of their applications, and 39.5% of seniors do not feel confident in their personal statement essay. Bellarmine's hard deadline of November 30 to finish all applications is slowly creeping in, and time and revision is key to quality applications. However, 54.7% of students are ahead in the process and have already begun to look at scholarships, which can be tackled after applying to schools. 
In this chaotic college application season, seniors have a lot to get done. Even at a college preparatory school with "Appy Hours" offered every week for application help, the Academic Center of Excellence for feedback and revision, and readily available college counselors, the process has never been more confusing. 
Despite anxiety and high stress levels in these months, the process isn't for nothing. 16.1% of seniors say they are "a little" excited for college, and 83.9% of students are "very" excited. In the end, all the work will be worth it as the class of 2022 heads off towards a bright future.