Some club members can earn varsity letters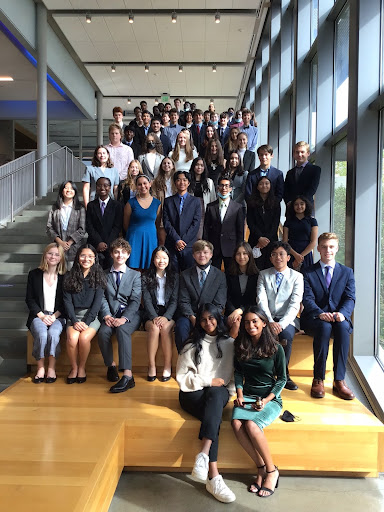 What do you think of when you hear the words, "varsity letter"? Athletes?
While that is what is most often associated with letters, some schools like Bellarmine offer varsity "script B" letters for activities/clubs (the athletic letters are a block B).  Two activities at Bellarmine Prep that offer this symbol of excellence are Model United Nations and Robotics. Both of these clubs are led by senior Minashki Nair.
This achievement is relatively new to Bellarmine in activities. For MUN it is only the second year it is offered and for Robotics it has only been around a little longer. In the past, Nair said that letters were not that hard to get, but this year she has made them more difficult to attain. For MUN, it is for the top 5 members who have the most points and go above and beyond in the work along with attendance.
For Robotics, it is based on stellar attendance and those who spread STEM in the community through 10 hours of community service.
Events in these activities are a November two-day conference in Seattle and a three-day conference in San Francisco in December. If  interested in joining MUN, President Minashki Nair has something to say. "There's more introductory conferences also in the spring mixed in with our advanced conferences. So it's like a full year program, so it's never too late to join."