School Safety Protocols in place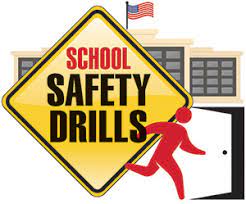 On Friday Nov. 26, Black Friday, many students were present at the Tacoma Mall. Whether they were there in the morning, afternoon, night, or the whole day, the mall was crowded with people. At around 7:08 p.m. a conflict in the food court escalated into shots being fired. This resulted in one seriously injured and the whole mall going into lockdown. Many students at Bellarmine were either present or know someone who was. It sparked conversations: What does Bellarmine do in the case of an active shooter on campus?
In an interview with Dean of Students Cari Harrison, she went in depth on the safety protocols Bellarmine has in this situation. There are both proactive and reactive procedures to keep students safe. She said at one point: "The majority of the plan is proactive and it's designed with support from the Tacoma Police Department, and people who are experts in the area of safety."
She also elaborated on what these experts assisted with, such as creating escape routes and informing the school about what parts of campus are most vulnerable. Bellarmine also has cameras placed all over campus and security guards.
The official protocol when an active shooter is on campus is: If you are in a classroom to barricade the doors, windows, and then hide. If you are walking through campus when the event occurs or in some other open space, you are to flee campus and seek shelter at Life Christian Academy. It is located as you are coming down the hill,  about a half a mile if you take a left, and it will be on the right side of the street.
Bellarmine has periodic drills throughout the year in the event of an active shooter scenario.  Harrison said this as well: "We are prepared not because we think there will be one, but because we just want to be prepared."