Bellarmine enjoys its spring break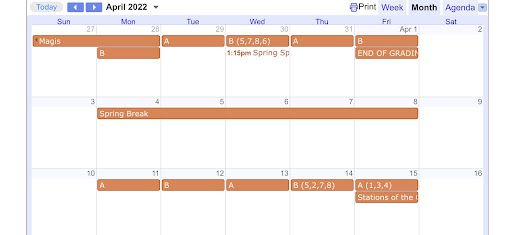 Spring break is a much needed time off from school for many. Teachers, staff, administration, and students all look forward to the week where they don't have to be in school for six or more hours. This year's break was April 4–8.
This time is spent in a variety of ways. In an April survey, over half of the respondents, all students, said they traveled in the country and about 36 percent said they just chilled at home. A smaller 6 percent said they traveled outside the country.
When asked about how much homework they got, the majority said a manageable amount and another 29 percent they got a lot. However, regardless of how much work people had, a staggering 84 percent said they had a great break. Now everyone is back and hitting school with full steam, looking forward to continuing spring sports, activities, and classes.