Look for the new St. Kateri habitat in September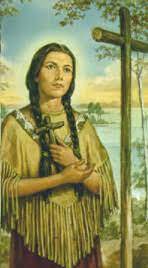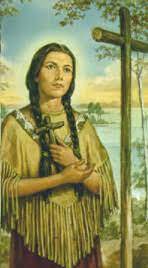 The sustainability committee of Bellarmine, inspired by teacher Bridget Nuno, with the help of the new director of the greenhouse, Amy Savage, has decided to create a St. Kateri Habitat on Bellarmine's campus.
Savage said, "The Saint Kateri Garden is an ongoing student project highlighting the use of native plants with an understanding of the value of biodiversity and sustainability. It will be a home for wildlife and pollinators, including the bees from Bellarmine's new beehives. It will also be a shared place of community, peace, spiritual meditation and beauty."
A St. Kateri Habitat is a program by the Saint Kateri Conservation Center. The area will be registered and will include native plants, as well as a tree honoring each of the 6 houses of Bellarmine: Xavier, Tekakwitha, Rodriguez, Kolbe, Lisieux, and Guadalupe. It will be a place for all students to pray, think, reflect, and relax.
Work for this project has already begun. Landscaping the area has been assisted by many students, and the rocks painted during Earth Week will be included around each House tree.
This space, which will tentatively be ready this coming September will be a gift to all current students, and all students to come. We look forward to this beautiful addition to our campus.