The Goat Rocks Fire: Burning on the Hill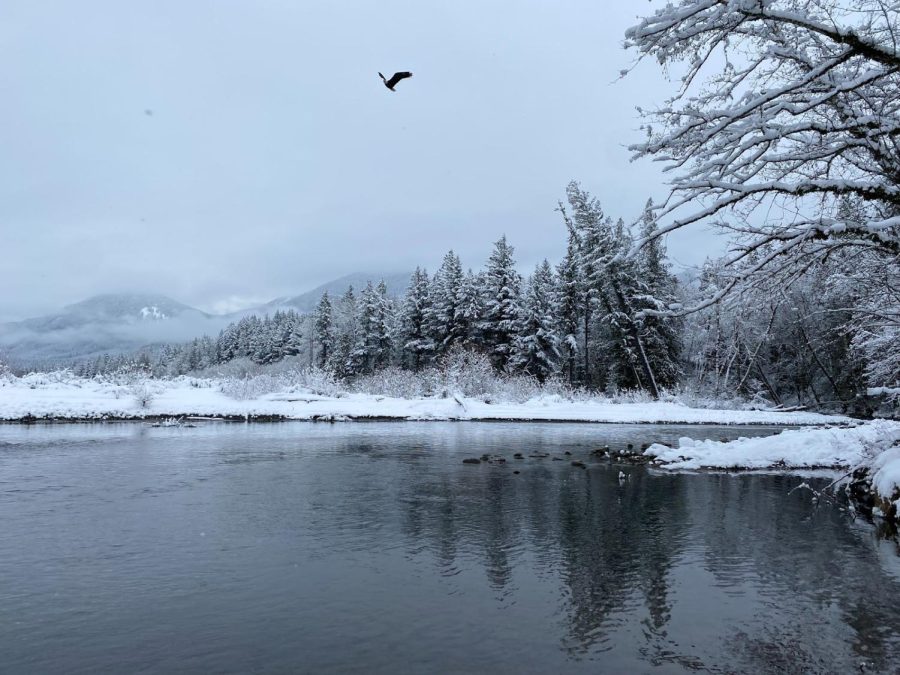 On Aug. 9, a lightning strike ignited a small flame in the Goat Rocks Wilderness, an 165 square mile patch of classic Pacific Northwestern wildlife situated near the rural mountain town of Packwood. As of Sept. 18, the Goat Rocks Fire covers 3,338 acres, according to the Pacific Coast's Incident Information System, and is now only a mile and a half from Packwood. Evacuation orders in both Packwood and another neighboring town, High Valley, were recently removed, but a handful of communities north of the US-12 highway remain under evacuation levels one or two: be ready or be set.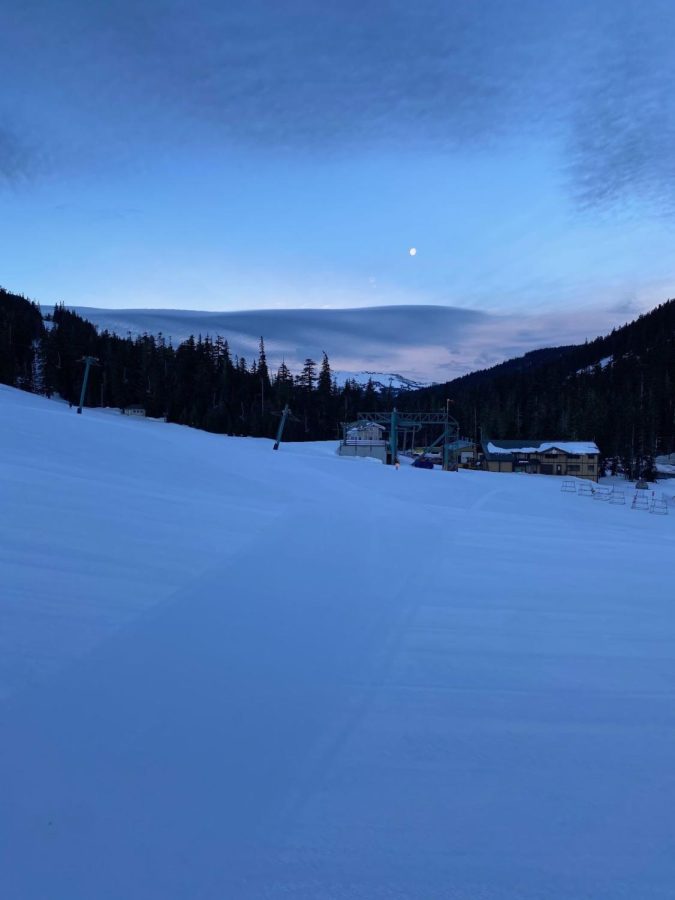 A popular destination for adventurists and nature lovers, especially considering its close proximity to the White Pass Ski Resort and the Stevens Canyon Entrance to Mount Rainier National Park, Packwood witnesses periodic floods of tourists year round. A number of Bellarmine students fall within this category. Among them, Zoe Allen and Bea Hunt, both current juniors, came forward to share their thoughts.
Allen recalls being "shocked and confused" when she first heard of the fires brushing against her second home. 
"My first thought was of my friend's grandma," said Allen, "who resides in Packwood year-round," and is only a small part in Packwood's large retiree community, who sit in an especially vulnerable position in regards to air quality and the physical demands of evacuation.
Hunt, who has spent "nearly every winter weekend" at her Packwood cabin for the "past ten years," shared that her house in Packwood "is not just a house; it has sentimental value too," and that she is "sad that the fires are destroying what's really beautiful in Packwood."
Though Hunt is less familiar with her neighbors than Allen, she mainly expressed concern that Goat Rocks' natural brilliance was burning to cinders. 
These are only two examples of Bellarmine students watching their "peaceful places to destress and relax," according to Allen, blaze and burn. Others, with relatives living year-round in the Packwood area, are not only fearing for Goat Rocks's wildlife, but also for their family members, who are either evacuated, ready for evacuation, or only recently were allowed to return home.
The flames are still barely contained in Goat Rocks, but their heat is felt here, on the hill, too.