Bellarmine students and their families celebrate Christmas/Holiday traditions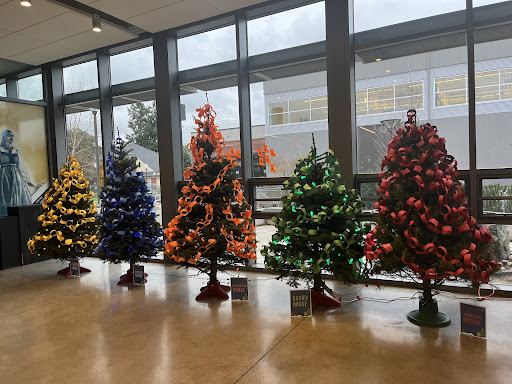 The holidays are here and the students at Bellarmine are excited to celebrate Christmas. Household traditions and staples in many homes include decorating a Christmas tree, attending Christmas parties, baking cookies for Santa, and going to mass. Traditions are an essential part of making the holidays special and this cozy season provides the opportunity to continue old traditions and implement new ones.
Some students share their unique traditions.
Junior Cole Wicklander has a dill-ightful holiday tradition. On Christmas morning, Wicklander's parents hide a pickle ornament in their tree. Cole and his siblings race to find the hidden ornament. The winner gets to open the first present!
Kiara Stone, a varsity basketball player, watches the NBA every Christmas morning. She said, "After opening presents, my family and I watch the two NBA games played every year on Christmas. It is nice to just spend time with my family watching something we all enjoy."
Junior Quin Dempsey describes her devotion to pizza. "On the 23rd, my extended family and I always go to Casa Mia Italian Restaurant. It is always great to catch up with all my cousins."
The student body has many unique family traditions as they celebrate the holidays this month. Christmas is an exciting time of love, joy, and tradition amongst Bellarmine families. The unique traditions shared between families displays the holiday spirit that is awaited throughout the year.