The Tibetan community of Jackson Heights: Conservation through cuisine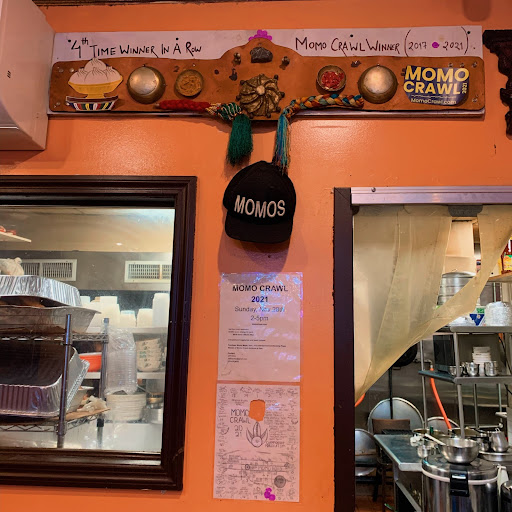 Woven baskets full of momos and piping-hot bowls of Spicy Ping, a Tibetan noodle soup, make their rounds through the small but charming eateries. Tingmo, a steamed, doughy bread, accompanies the gravy-laden potato dish, Aloo Dam. Scents of noodles, curries, and szechuan pepper clog the air while pots of chili oil circulate the room. The waitresses smile at regulars and call their orders to the kitchen long before they sit down.
"The food itself is the Tibetan culture," said Palden, a 19-year-old server at the restaurant Spicy Tibet.
The historically diverse neighborhood of Jackson Heights, New York, houses a small yet tight-knit community of Tibetans. A stroll through Jackson Heights feels like a fast-forwarded tour across every mountain range and through every city worldwide. Colombian barber shops, Korean grocers, and Indian outfitters pack the sidewalks in a place that groups of Ecuadorians, Bangladeshis, Nepalese, and Pakistanis also call home. Among them are the Tibetan restaurants that line Roosevelt Avenue, serving as hubs for Himalayan people wanting to congregate, eat, and keep their cultural traditions alive.
For many Tibetans, Jackson Heights was not an end destination, but rather, a place of refuge. Tibet, invaded by China in 1950, lost its autonomy and, even more consequentially, its identity. Forced to renounce their highly revered ruler, the Dalai Lama, and conform to Chinese cultural norms —or otherwise face dramatic consequences — many Tibetans fled China and learned to replicate their homeland in other corners of the world, such as Jackson Heights. Tibetans, even more so than the other groups in the neighborhood, consider restaurants the pillars of their community.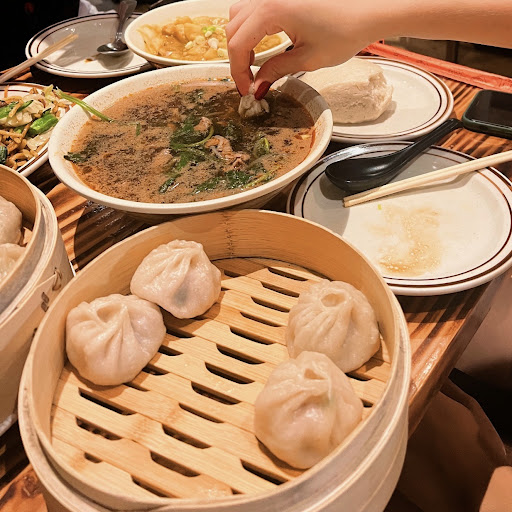 These restaurants are vessels for families to show off their culture in which they take immense pride, displaying aspects of their beliefs that are illegal in their home country. Portraits of Buddhist gods and murals of the Dalai Lama's Potala Palace peer down on the customers along with the "#FreeTibet" stickers locals slap onto bulletin boards by the entrance. Efforts like these provide a common cause for the engaged Tibetan community, while holidays and other religious traditions give the community something to celebrate.
"The entire Tibetan community comes together to celebrate the Dalai Lama's birthday on July 6th, and everyone brings all kinds of Tibetan food," said Palden.
Celebrations like these and Festival Losar, the Tibetan and Nepali New Year, strengthen Tibetan culture and pride in Jackson Heights, even though these festivities are outlawed in Tibet due to their linkage to Buddhism. Palden says that Tibetans view Buddhism less as a religion and more as a guide for how to live day-to-day. Preparing and sharing traditional food is central to many Buddhist events and cultural celebrations in which recipes are passed down from grandparents, to parents, to children.
New generations of Tibetans, often working as servers at their family's establishments, find other ways to be involved. For example, "Students for a Free Tibet", an activism group which aims to promote awareness of Tibet's political status to the rest of the world, advertises for organizations and protests in family restaurants. Which is surprisingly effective, seeing as they are places where food prompts locals to gather.
Under the bustling 7-train lies Khampa Kitchen, an authentic Tibetan restaurant. A warm atmosphere and a prominent shrine of the Dalai Lama, greets customers at the door.
"We are not allowed to have pictures of the Dalai Lama in Tibet under the Chinese; even mentioning his name is illegal," said Namdu, a 20-year-old server at the restaurant.
She points to the shelf where his shrine rests: the highest point in the restaurant. Surrounding his image are coins, flours, and cups of unknown liquid. Every Tibetan restaurant in their area has its own version of the altar. In Tibet today, demonstrating respect towards the Dalai Lama is a punishable offense, but in Jackson Heights, their immense respect is crystal-clear. They hold onto their heritage for those who cannot. For many immigrant families, getting back into Tibet to see or help those who have stayed behind is nearly impossible.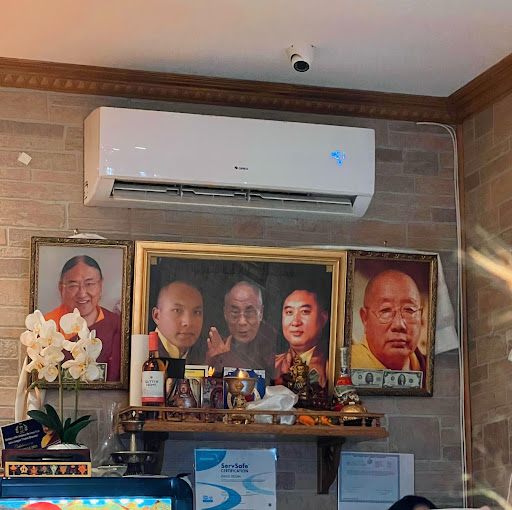 Tasi Dechen, 40, the owner of Khampa Kitchen and the Tibetan Market in Jackson Heights, immigrated from Tibet to America as a 22-year-old. As a child, she watched her sister and mother delicately fold the Momo dumplings in the kitchen along and season yak meat with indigenous spices. A quick learner, she soon wanted to bring her mother's flavors to other parts of the world.
"It only takes me two or three times to replicate the dishes from back home," said Dechen.
Curious food lovers and those passing by flock to Khampa Kitchen to try one of these dishes, Khampa Poethek. A traditional Tibetan meat pie, their title dish was called one of the "Best Bites of 2019" by the New York Times. Instead of competing with neighboring restaurants for fame, she says she is glad to see other Tibetan establishments succeed.
"If one restaurant doesn't know how to make a dish or a certain flavor, the owners help each other. Although the annual Momo Crawl is a different story," Dechen said.
Every year, 20 to 25 Himalayan restaurants in Jackson Heights prepare and distribute their best-tasting momos to everyone at the food festival. Jackson Heights locals, whether they be Nepalese, Argentinian, or American tourists, join in the festivities of eating and voting on their favorite stuffed dumplings. Fierce yet playful competition breaks out amongst the restaurants, and the winners proudly affix their plaques onto their storefronts.
"We've won four years in a row," repeated Yamuna Shrestha, the owner of Bhanchha Ghar (over and over and over again).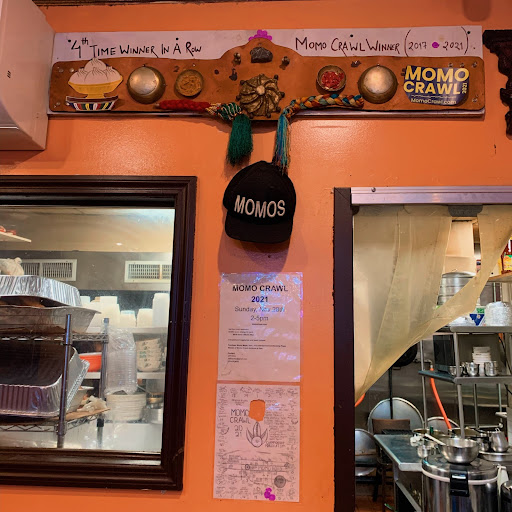 Not only does Bhanchha Ghar make award-winning dumplings, they also host karaoke parties in their basement. Shrestha invites the Nepali, Indian, and Tibetan people of Jackson Heights to sing, dance, and enjoy good food with one another.
The Tibetan community of Jackson Heights finds their "home away from home" through the food they share, although many yearn for the day when it is safe to enter Tibet.
"In another life when I reincarnate, I want to be in Tibet," said Dechen. "But as long as I have my restaurant, Jackson Heights will do just fine."