What does the early snowfall mean?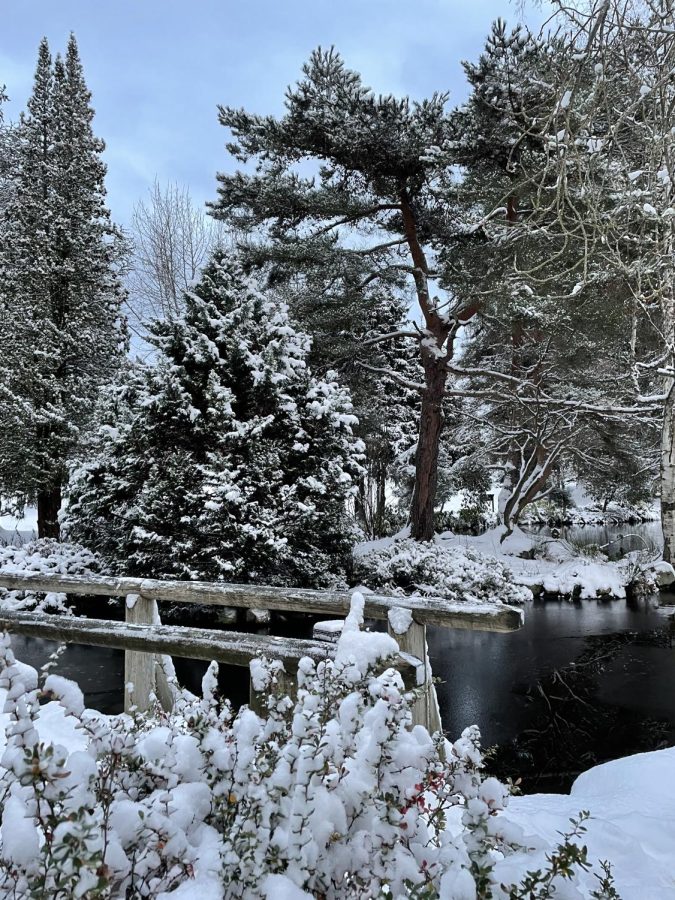 Snow comes every once in a while in Tacoma, but this year it came early. On Nov. 30, and Dec. 4, Tacoma had a cold welcome of snow, icing the roads and interrupting school at Bellarmine. Although snow is often seen as a positive, snowfall this early is unusual for Tacoma. Climate change is ever present, but it is getting increasingly worse.
Senior Elyse McKenna, a member of the sustainability committee spoke on what is happening with the early snowfall.
She explained that the reason Washington is experiencing an untimely snowfall is due to a La Niña weather pattern, a phase that has cooler air. This occurs when "the current and winds shift in the South Pacific and it can have effects on the climate in the United States and Africa." These predictions are made by observing the sea surface temperatures, which influence weather conditions.
McKenna shares her own thoughts on it, saying that, "I only have good opinions about it. I love snow, and it's such a rarity for western Washington in early December. I love watching it snow, it makes me feel very happy."
In the case of a snow storm, it is good to know the basics ways to prepare oneself. In the days leading up to a storm, stock up on food, especially non-perishables, bottled water, in case your pipes may freeze. Make sure to get your prescriptions as well beforehand, in case the roads are unable to drive on.