Keep an eye out for these 2023 book to movie adaptations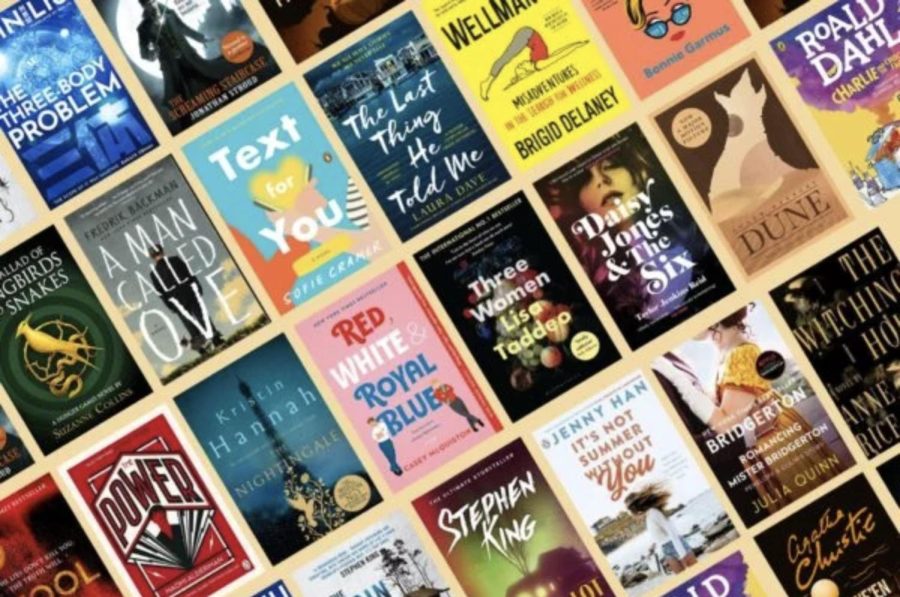 -A Man Called Ove 
First on the list is Frederick Backmans's 2012 novel, A Man Called Ove. This has been turned into its second movie adaptation, and was just released on Jan. 13 2023. This Americanized remake of the movie is called A Man Called Otto, and was directed by Marc Forster, and stars Tom Hanks in the lead role. Widower Otto is an old man who is tired of his life, before it is changed by the new neighbors who help him rethink his life. Senior Josie Jaback was a big fan of the novel, and gave it 5/5 stars. She also saw the movie in theaters just recently after its premiere. She said, "It was definitely a tear-jerker, and is a movie that has everything, and can be for anybody." She thought the adaptation was well done, giving it 4.5/5 stars. 
-Daisy Jones & the Six
Taylor Jenkins Reid's 2019 novel, titled Daisy Jones & the Six, is being adapted into a TV series set to be released in March 2023. Jenkins's original novel follows the rise and fall of a 70s fictional rock band. The book has everything you could ask for: a strong protagonist, lovable yet highly flawed characters, and compelling events in the band including their struggles with fame, drugs, and loss during the chaos of the band's success. The series will be told through documentary-style interviews, as did the novel, which made the individual characters all the more unforgettable. Critic Alicia Rancilio from the Associated Press would agree, adding "Like a poignant song with lyrics that speak to your soul, Daisy Jones & the Six will transport you to another place and time… Reid is an author with a gift for storytelling." 
The upcoming series was produced by Reese Witherspoon and her company Hello Sunshine. Witherspoon herself gave the novel high praise, as did many critics. If the series lives up to her previous successes in producing adaptations such as Little Fires Everywhere, Gone Girl, and Where the Crawdads Sing, it has the potential to become one of Amazon Prime's best original TV shows. 
-The Ballad of Song Birds and Snakes
The Hunger Games trilogy paved the way for the new era of young adult dystopian novels and movies, and a new prequel book was released in 2020. The Ballad of Song Birds and Snakes follows the early life of Cornelius Snow, and his rise to become the villain of the well-known trilogy. While it does not contain the standout characters of the original books, such as Katniss, Peeta, or Haymitch, author Suzanne Collins still came out with a book that is "heart wrenching to say the least, telling Coriolanus Snow's history in a remarkable take on human nature, for new readers or fans of the original series" as reviewed by critic Tzipporah Tiffenright. 
The movie is set to be released on Nov. 17 2023, with a full theatrical release. With an ensemble of big names such as Rachel Zegler, Viola Davis, Hunter Schafer, and Tom Blyth as Coriolanus, you don't want to miss it. Only time will tell if it will be able to compete with the massive success of its original trilogy. 
-Wonka
Another theatrical release coming on Dec. 15 2023, Wonka is a highly anticipated adaptation. Starring in the title role is breakout actor, Timothee Chalamet. With others starring, including Keegan-Michael Key, Sally Hawkins, and Jim Carter, this fantasy film has great potential. This will be the third remake of Ronald Dahl's original children's book, Charlie and the Chocolate Factory. The first version, made in 1971 with Gene Wilder in the Willy Wonka role, became a classic family movie. The second, starring Johnny Depp as the titular chocolatier, also met great success with its release in 2005. Will Chalamet be able to come close to these iconic Wonka performances of the past? We will find out in December.