21 Fun Facts About the Top 7 Colleges Bellarmine Students Will Attend
As a student who attended College Night on May 12, I couldn't help, but notice that certain colleges were more popular than others. Some had one person attend them whereas others had a whopping 22, like the University of Washington (Seattle). In this article, I will break down three fun facts per seven popular colleges, because, hey, why not?
The University of Washington (Seattle): 22 Students
1. Rainn Wilson (Dwight from The Office) and Bruce Lee are alumni.
Rainn Wilson, best known for portrayal of Dwight Shrute in the hit show The Office, is a Seattle native who attended the University of Washington, after transferring from Tufts University, where he met his future life and graduated with a BA in Drama in 1986. He was also born at the University of Washington Medical Center, so apparently he is a Husky by birth.
Bruce Lee, another incredibly famous entertainer, enrolled in the University of Washington in 1971 where he graduated with a BA in Drama in 1964.
2. They have a world record for the loudest game in college football.
Consistently ranking one of the loudest college football fan bases, the Huskies reached 130 decibels in a 1992 game against the Nebraska Cornhuskers. Another study showed that they reached as high as 133.6 decibels.
3. They invented the wave.
The wave is a kind of audience participation in sports in which the crowd makes a coordinated effort to create a wave motion across the entire portion of the venue that they occupy. According to the University of Washington's official website, "​​In 1981, Robb Weller, '72, a former UW yell leader, and Bill Bissell, the Husky Marching Band director, came up with the idea for the Wave. It caught on as a staple in sports stadiums nationwide."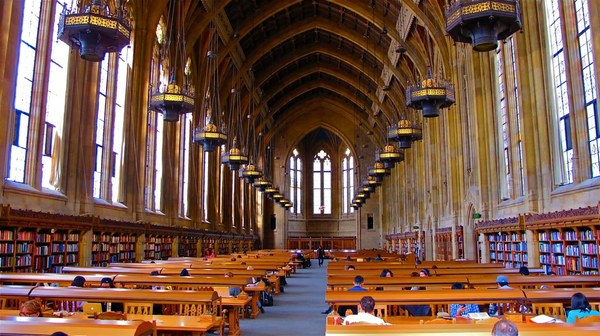 Western Washington University: 6 Students
1. Its campus is super close to Canada.
That's right. Bellingham, Washington is only 20 miles from the Canadian border. That's 68.4 miles closer to Canada than it is to Seattle. In fact, it's only 1 hour and 25 minutes away from Vancouver, Canada.
2. Many Bellarmine teachers are alumni.
Mr. Brown, Mr. Ellis, Mr. Payne, and Mr. Sweeney are all alumni of the university.
3. It was originally a school for teachers.
Western Washington University was founded in the late 19th century as a school for teachers. It was originally located in Lynden, WA and was called Northwest Normal School, but its name was changed numerous times until settling on "Western Washington University."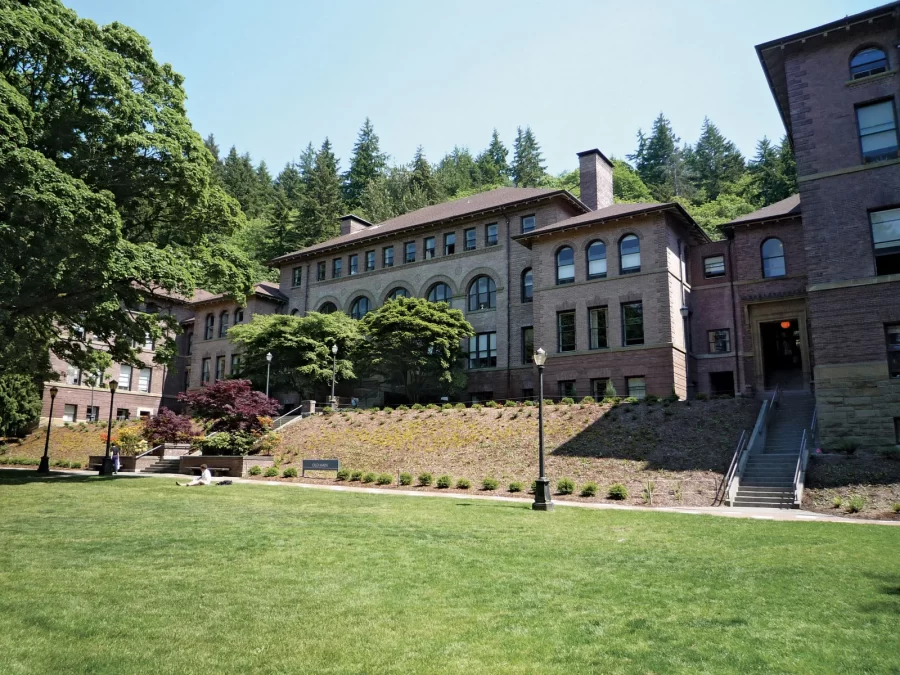 Washington State University: 6 Students
1. It has five campuses.
WSU has five campuses across Washington. These campuses may be found in the cities of Pullman, Spokane, Tri-Cities, Everett, and Vancouver.
2. Paul Allen is an alumnus, kind of.
The late Paul Allen, cofounder of Microsoft, owner of the Seattle Seahawks, and owner of the Portland Trail Blazers attended WSU, but dropped out, so technically he isn't an alumnus, but still. He also donated more than $2 billion to charity including $26 million to WSU, creating the Paul G. Allen School for Global Health.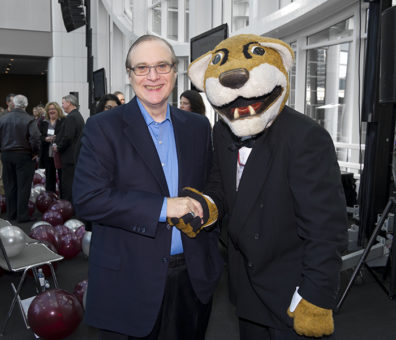 3. Its most unusual major? Turf management.
Although currently undergoing a renovation of sorts, the Turfgrass Management Program offers internships centered around managing turf at various locations. Furthermore, students are required to complete two online courses through Penn State to complete their undergraduate degree.
San Diego State University: 6 Students
1. SDSU is the oldest university in San Diego.
The school was founded in 1897 as the San Diego Normal School, which trained teachers, contained 91 students, and employed seven faculty members. Initially, the school only offered English, history, and mathematics as subjects and was later relocated to its current campus in 1931.
2. John F. Kennedy gave a commencement speech at SDSU in 1963 months before his assassination.
John F. Kennedy gave the 1963 commencement speech for San Diego State University, then called San Diego State College, and received its first honorary doctorate, which was also the first awarded in the California State University system.
3. Notable alumni include the cofounder of Costco.
Jim Sinegal, who is the cofounder of Costco, began working in retail during his days at SDSU where he graduated in 1959. He also opened up the first Costco in Seattle in 1983. Jeffrey Brotman, Costco's second cofounder, attended the University of Washington, which is a popular destination for numerous Bellarmine students.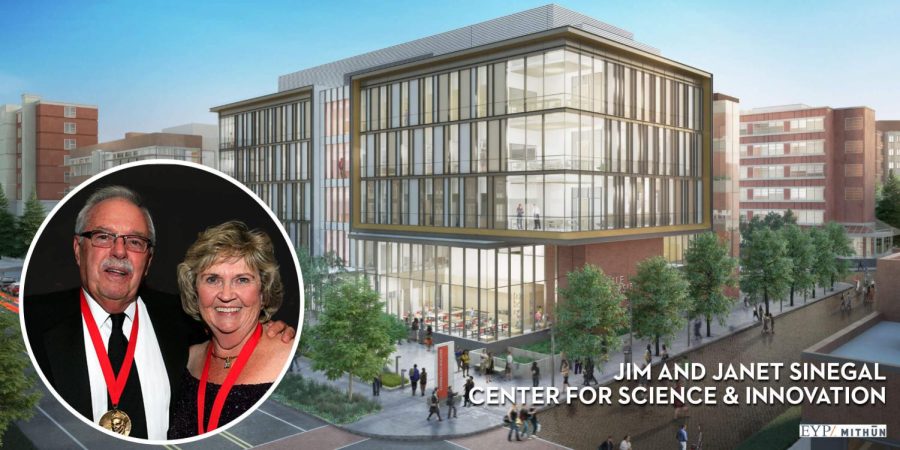 The University of Arizona: 12 Students
1. It is older than the state of Arizona.
That's right. The University of Arizona is older than the state in which it resides. Founded in 1885, U of A predates Arizona by 27 years.
2. It is one of the sunniest campuses.
Arizona is ranked the sunniest state in the nation (while Washington is ranked the least sunny).
3. They have not one, but two mascots.
Wilbur and Wilma, both of them wildcats, are U of A's mascots. According to arizona.edu, "The identities of the students portraying Wilbur and Wilma are kept secret until the final regular-season home basketball game of the year."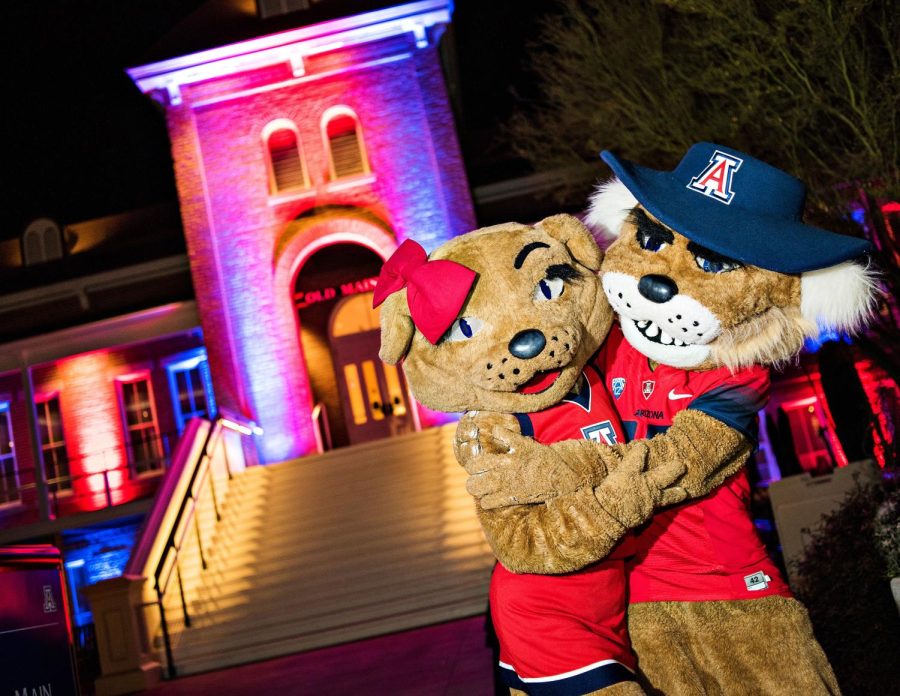 Gonzaga: 11 Students
1. The original campus site was purchased for 936 silver coins.
The land for the university, a whopping 152 acres, was purchased in 1887 by Father Joseph Cataldo SJ for the price of 936 silver coins.
2. Their football team has been undefeated since 1941.
That's right. Gonzaga's football team has an unbroken 82 year winning streak! Well, technically Gonzaga dropped football 
3. Ninety-nine percent of Gonzaga students receive merit-based scholarships.
Yes, you read that right. 99% of students at Gonzaga receive merit-based scholarships; an extremely impressive number.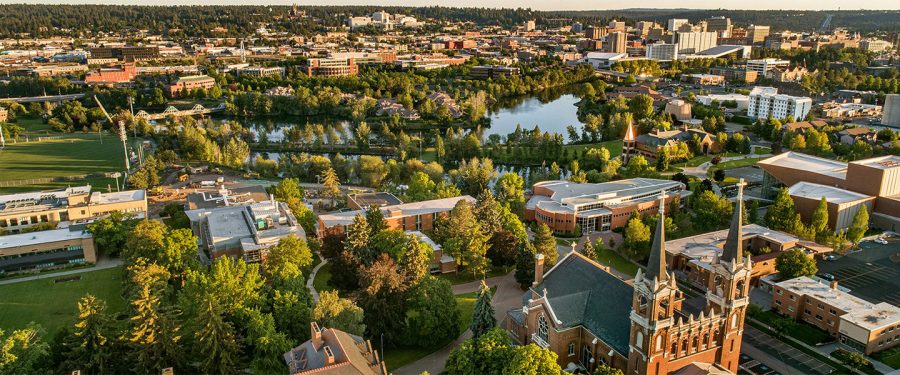 Central Washington University: 6 Students
1. Over 90% of students are from Washington State.
That's right. A whopping 93.49% of the student body is from Washington State with 1,960 students from King County, 1,334 students from Kittitas County, 1,217 students from Pierce County, and 893 and 722 from Yakim and Snohomish County respectively.
2. The college educated 3,200 undergraduate students.
Looking for a smaller college? Central Washington University may be an ideal choice for you. According to Carnegie Mellon University, a college with less than 5,000 people is classified as a small college, so CWU clearly fits this criteria.
3. As of May 22, it was announced that CWU would receive $130 million in state funding.
Less than 24 hours after this article was written, it was announced that the university would receive $130 million in state funding from the state government. This legislation was signed into action on May 16 by Governor Jay Inslee.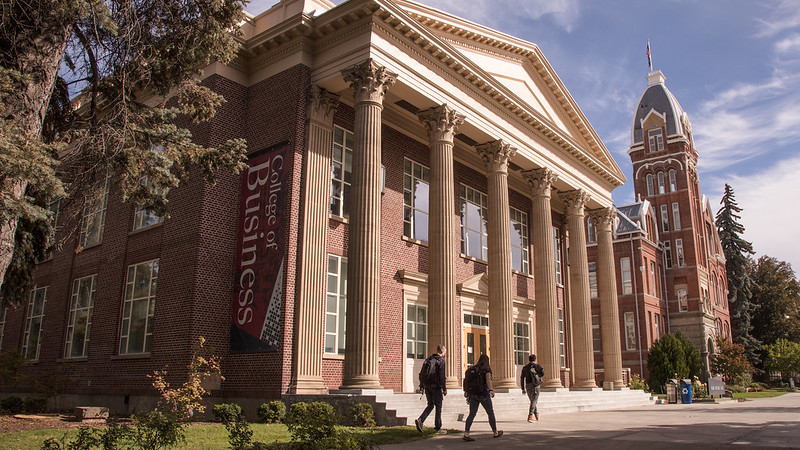 Sources:
https://web.archive.org/web/20160322150619/http://old.seattletimes.com/html/television/2003006650_rainnwilson22.html
https://magazine.washington.edu/feature/100-unforgettable-uw-alumni-of-the-20th-century/
https://www.si.com/college/washington/football/where-husky-stadium-ranks-among-college-footballs-loudest
https://www.washington.edu/150/fun-facts-about-the-uw/
https://www.businessinsider.com/meet-costco-cofounder-jim-sinegal-net-worth-house-philanthropy-2020-9#james-sinegal-84-first-entered-the-grocery-business-while-still-in-college-1
https://www.sdsu.edu/about/facts-mission-and-history#:~:text=The%20SDSU%20Library%20is%20named,the%20first%20 Calexico%20High%20School
https://magazine.washington.edu/feature/jeff-brotman-costco-obituary/
https://www.whitehouse.gov/administration/president-biden/
https://newhouse.syr.edu/academics/broadcast-and-digital-journalism/bachelors?_gl=1*pu2lmc*_ga*MTI0MzUwOTEyOS4xNjg0NTE0NDg4*_ga_QT13NN6N9S*MTY4NDUxNDQ4OC4xLjEuMTY4NDUxNTEzMi40Ny4wLjA.
https://www.tailgaterconcierge.com/uscfacts/#:~:text=8%20Fun%20Facts%20About%20USC,-%231%20–%20Most%20folks&text=%232%20–%20USC%20is%20the%20only,record%20288%20total%20Olympic%20Medals
https://www.in2013dollars.com/us/inflation/1880?amount=15#:~:text=%2415%20in%201880%20is%20equivalent,cumulative%20price%20increase%20of%202%2C874.15%25
https://trojanswire.usatoday.com/lists/famous-usc-alumni-and-celebrities/
https://csuitespotlight.com/2021/10/15/moonwalker-neil-armstrong-urges-usc-grads-to-stay-grounded-with-principles-strong-values/
http://topbet.eu/news/10-facts-every-usc-trojan-footbal-fan-should-know.html
https://www.syracuse.edu/about/visit/city-of-syracuse/
https://www.syracuse.com/news/2014/08/syracuse_facts_things_you_never_knew_about_central_new_york.html
https://www.indeed.com/career-advice/career-development/fine-arts-bachelor-degrees#:~:text=A%20Bachelor%20of%20Fine%20Arts,photography%2C%20music%20and%20creative%20writing
https://scottsdalerealestate.com/15-interesting-facts-and-statistics-about-university-of-arizona-u-of-a-tucson/#:~:text=University%20of%20Arizona%20was%20founded,Bear%20Down"%20motto%20stems%20from
https://www.loc.gov/item/today-in-history/february-24/
https://www.niche.com/blog/colleges-with-the-best-weather/
https://worldpopulationreview.com/state-rankings/sunniest-states
https://alumni.arizona.edu/history-traditions/wilbur-and-wilma#:~:text=At%20the%20University%20of%20Arizona,after%20University%20President%20Rufus%20B.
https://www.scu.edu/ecp/about/historyfacts/
https://www.gonzaga.edu/news-events/stories/2018/3/15/ten-things-you-might-not-know-about-gonzaga-university#:~:text=Gonzaga%20football%20has%20been%20undefeated%20since%201941!&text=Catherine%20Cortez%20Masto%2C%20a%201990,elected%20to%20the%20U.S.%20Senate
https://www.collegedata.com/resources/the-facts-on-fit/college-size-small-medium-or-large
https://www.nbcrightnow.com/news/cwu-to-receive-130-million-in-state-funding/article_20acc09c-f8d9-11ed-a884-e3988a9850d3.html
https://www.usnews.com/best-colleges/gonzaga-university-3778#:~:text=It%20has%20a%20total%20undergraduate,is%20National%20Universities%2C%20%2383.
https://www.rome2rio.com/s/Bellingham/Canadian-Border-Peak#:~:text=Yes%2C%20the%20driving%20distance%20between,Bellingham%20to%20Canadian%20Border%20Peak.
https://www.bellarmineprep.org/student-experience/academics
https://www.bellingham.org/where-is-bellingham-washington#:~:text=Bellingham%2C%20Washington%20is%20located%20in,of%20the%20U.S.%2DCanada%20border.
https://www.google.com/maps/dir/Bellingham,+Washington/Seattle,+Washington/data=!4m8!4m7!1m2!1m1!1s0x5485962ef2458717:0xd57a9ca9cd39e0f0!1m2!1m1!1s0x5490102c93e83355:0x102565466944d59a!3e0?sa=X&ved=2ahUKEwjWltKVgYz_AhVdIzQIHQkiBDQQ-A96BAgNEA4
https://www.google.com/maps/dir/Bellingham,+Washington/Vancouver,+British+Columbia,+Canada/data=!4m8!4m7!1m2!1m1!1s0x5485962ef2458717:0xd57a9ca9cd39e0f0!1m2!1m1!1s0x548673f143a94fb3:0xbb9196ea9b81f38b!3e0?sa=X&ved=2ahUKEwian47RgYz_AhVEJX0KHfnXAZcQ-A96BAgNEA4
https://www.theodysseyonline.com/12-facts-you-probably-didnt-know-about-wwu
https://www.forbes.com/profile/paul-allen/?sh=332c8f3f4417
https://vetmed.wsu.edu/departments/paul-g-allen-school-for-global-health/
https://www.paulallen.com/Futurist/UW-and-WSU-Gifts.aspx
https://www.seattletimes.com/sports/facts-figures-and-trivial-matters-about-wsu-and-the-uw/