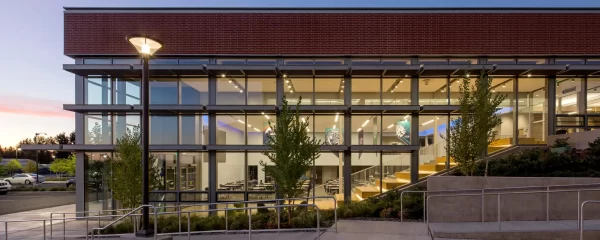 Bellarmine Preparatory School, known for its commitment to providing quality education, may not be as transparent as some students and families would like when it comes to tuition costs and additional fees. In random interviews conducted across the Bellarmine campus, we discovered a shocking lack of awareness among students about these financial aspects.
Senior Anna Freimarck expresses her concern that certain essential items, like textbooks and iPads, should be included in the monthly tuition rates or clearly stated in the yearly cost statement. Many students, like Freinmark, believe that these hidden costs can place an undue financial burden on them and their families.
Sophomore Liam Guerrero noticed an increase in tuition costs from his freshman to his sophomore year. He is skeptical that this financial incline will not stop there. Guerrero also raises a troubling question: does Bellarmine purposefully offer lower tuition for incoming freshmen to attract them and then incrementally raise tuition each year, trapping families in a dilemma of whether to continue at Bellarmine or shoulder the increasing financial burden they were unknowingly locked into?
Now, let's consider the perspective of a family new to the Bellarmine community. When reviewing the tuition statements for the first time, parents often wonder if they can afford to provide their child with a quality education at Bellarmine.
Story continues below advertisement
Mary Graves, Director of Student Accounts and Tuition Assistance, dives deep on Bellarmine's promise of a four-year commitment to families. She notes that Bellarmine does not intentionally offer substantial financial aid upfront when trying to get families enrolled. Instead, Bellarmine commits to the same level of tuition assistance as long as the family's income remains consistent throughout the four years. This would explain the potential for fluctuating tuition costs among the four years at Bellarmine.
When asked about the idea of Bellarmine having a "conclusive tuition" – a single fee that covers everything, Graves says that this discussion has happened years and years ago, however does not seem plausible with all the additional charges that tend to creep in. However, this can make it difficult for families to fully budget and plan for education-related expenses.
The case of textbooks has been something particularly concerning among students and their families. Textbooks for such rigorous classes often come with a hefty price tag. Students are left scrambling to find the most affordable and quickly accessible books in the limited time between receiving their schedules at the beginning of August and the first day of school at the end of August. Moreover, there are various additional costs per class, such as lab books and AP exam fees, which must be accounted for when picking classes.
Dual credit fees, another less-known aspect, also deserves attention. Graves highlights that if a student is on financial aid, the same percentage of tuition assistance applies to their dual credit enrollment. However, many families seem to be unaware of this, which can lead to unexpected financial burdens. Mary Graves states that this financial aid assistance is simply just an email away.
In light of the insights shared by students and families at Bellarmine Preparatory School, it becomes evident that a heightened level of transparency in the breakdown of tuition costs and additional fees is imperative. The current state of affairs necessitates a reevaluation of the institution's commitment to clarity and equity in all financial matters, particularly those that directly impact the educational journey and financial well-being of its students and their families.
As the cost of tuition continues its upward trajectory, it becomes increasingly crucial to address these concerns. Bellarmine should consider revising its approach, potentially moving away from the notion of conclusive tuition. This would require the institution to provide a clearer, more detailed breakdown of all costs, including class-specific fees. By doing so, Bellarmine can take substantial strides in mitigating the burden of heavy additional fees, ultimately contributing to the preservation of accessible, quality higher education for all who aspire to attain it.