On Wednesday, Nov. 1, three students, their teacher, and a chaperone boarded a redeye flight from Seattle to Boston to attend the Journalism Education Association/National Scholastic Press Association convention/conference.
Once junior David Añel, senior Talia Patel, and senior Betty Roberts arrived at Sheraton Boston on Thursday, Nov. 2, at 6:30 a.m., they had only a couple of hours to prepare for the Broadcast Journalism Boot Camp session which would last all day.
At 5 p.m. they met up with their teacher, Jeanne Hanigan, her husband and chaperone Jim Hanigan, and Alumni Director Anne Gintz at the Back Bay Social where Bellarmine hosted an all-ages alumni event. Graduates from all decades attended, and many were former Lion journalism students as well. A special guest included former Social Studies teacher and librarian Leslie Gould who accompanied her daughter, Caitlin Lowrie, to the social.
At 7 p.m., the students and teacher headed to the keynote address featuring key persons (editors and reporters) from the Boston Globe's investigative team, Spotlight.
Story continues below advertisement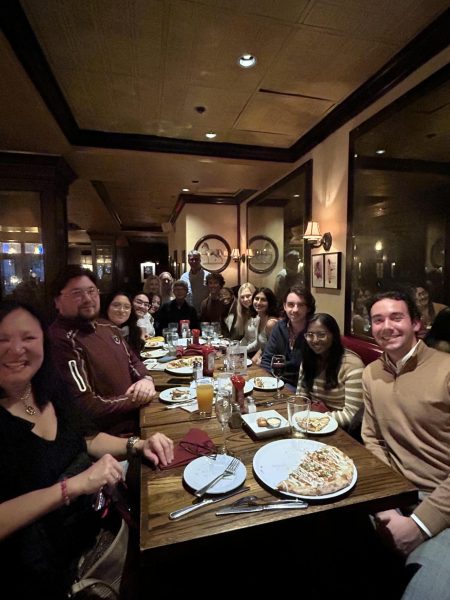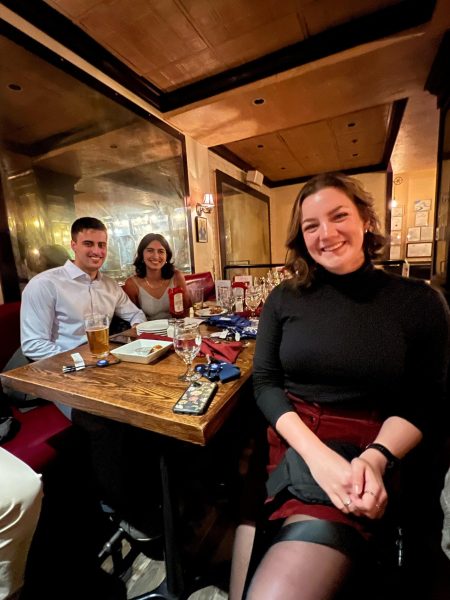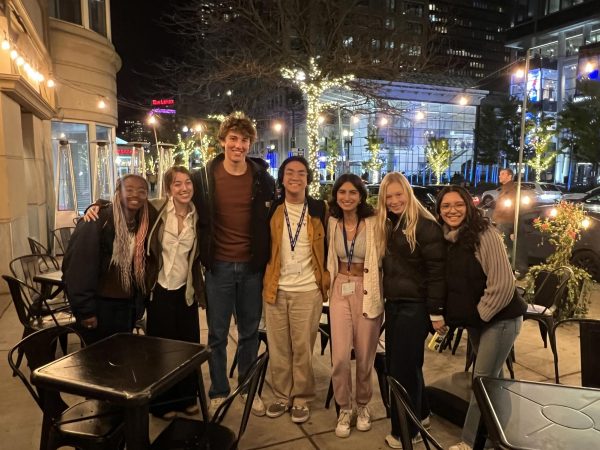 On Friday, Nov. 3, students attended breakout sessions including "Tackling student journalism at private schools" and "How to write like Taylor Swift." From 4 p.m. to 6 p.m. the students participated in the National Scholastic Media Contests. (See the results at the end of this article.) In the evening, NSPA offered One Up Games on the Go, including xBox Series 5, Ninetendo Switch, and Playstation 5 consoles along with VR games and 18-hole LED mini-golf.
Saturday, Nov. 4, featured more journalism sessions, but, in the afternoon, the students were able to attend a private Fenway Park tour hosted by Calvin McKenna '18.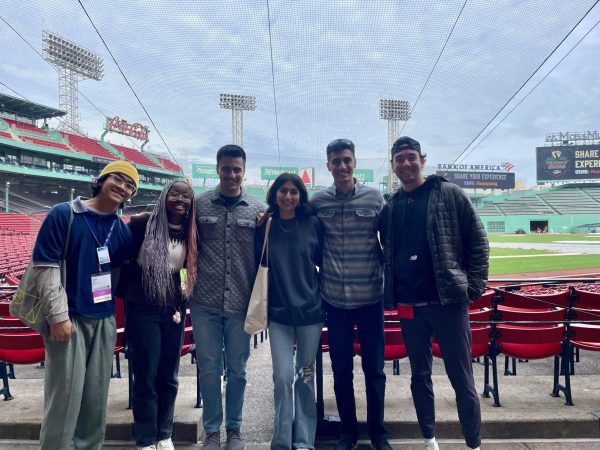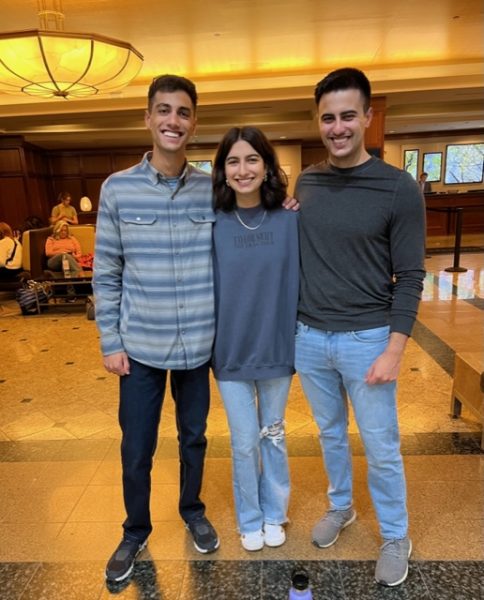 Sunday, Nov. 5, was a travel day, but Añel, Patel, Roberts and both Hanigans were able to enjoy a Duck Tour in the morning ( https://bostonducktours.com/) before flying out back to the West Coast and to Bellarmine.
Check out the vlog here: A Day in the Life at the NSPA Journalism Conference .
RESULTS FROM THE NATIONAL SCHOLASTIC MEDIA CONTESTS:
According to jea.org, "The National Student Media Contests were all completed online and on site for the 2023 Fall JEA/NSPA National High School Journalism Convention in Boston.
In all, 1,453 students competed in photo, broadcast, graphic design, literary magazine, design and writing contests. There were 601 students recognized with 92 superior, 183 excellent and 326 honorable mention awards."
Senior Betty Roberts received a superior award and medal for Broadcast Newswriting and senior Talia Patel received an excellent award for Editorial Writing. Junior David Añel had to compete in the Newswriting category, although he would have preferred the design competitions.