There's no point being green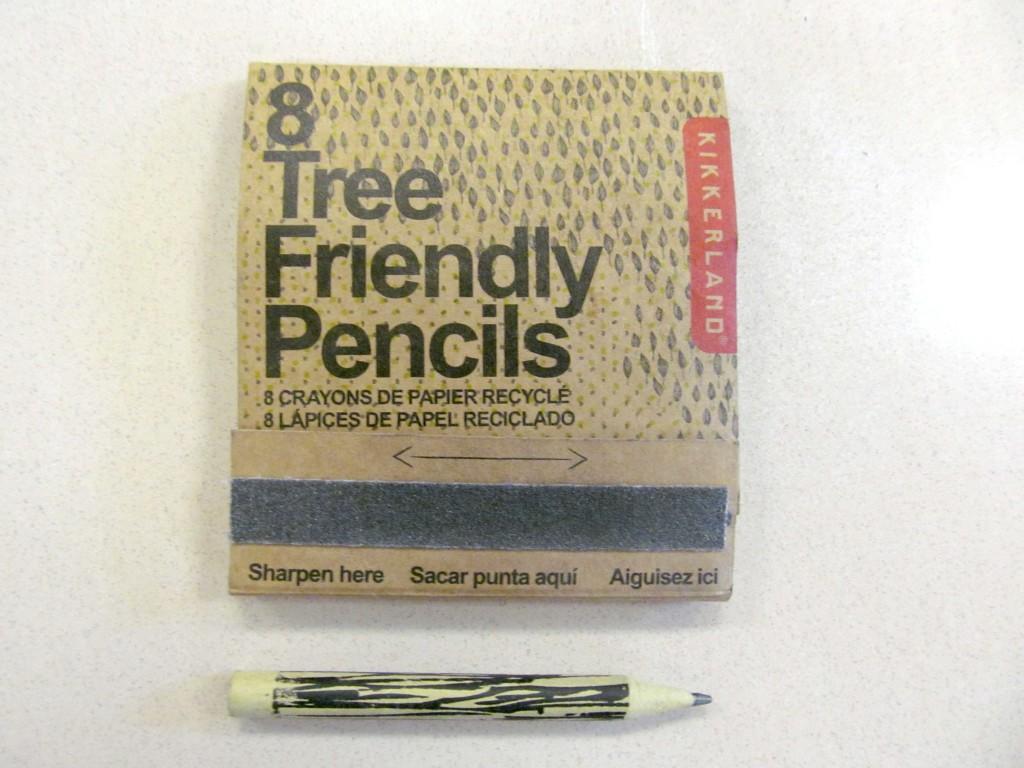 R.J. Landowski
May 28, 2013
On Earth Day I brought a packet of tree friendly pencils to use instead of the usual tree unfriendly kind. As I was sharpening the little pencils on a piece of sandpaper, I realized the absurdity of being green. Making environmentally conscious decisions is stupid.
Many people laughed at the tree friendly pencils, and rightly so. Who would take such a ridiculous idea seriously? The little pencils are made out of recycled paper so that no additional trees were used to make them. I often find recycling to be such a laborious and time-consuming activity that it's not even worth the extra effort. Why should I bother using something I already have if I can just get a new one?
That's one reason why, in my family, we no longer use hand-me-downs. It doesn't matter if my brother (and then my sister) will need to read To Kill a Mockingbird next year – we buy the book brand-new each time.
In addition to being able to get whatever I need brand-new, I find it difficult to figure out how to recycle what I already own. Our current dual-container system of garbage can or recycling bin is unnecessarily confusing. Oftentimes, I find myself just putting everything into the garbage can because I can never remember what items are recyclable.
Some cans have a sign posted above them listing what is garbage and what is recyclable, but by time I walk up to the bin and have to make the decision, I just don't have time to read those signs. Maybe if someone could design a single can that sorted trash, or if a person was there to sort my trash for me, I would do it. On my own, however, I'm too busy to bother with recycling.
That's why I never use hand dryers when I wash my hands – I don't have the time. It takes at least a minute for the dryer to dry my hands. I can accomplish the same task with six large paper towels in under 10 seconds. Maybe six is a bit much, but I've tried using only four once and the space in between my middle and ring finger was still damp afterward.
Wet fingers can be very dangerous when you ride a bike, but I don't do that anymore so I guess I shouldn't worry. It's hard to imagine that I used to ride my bicycle instead of drive my car. The exercise was nice, but when you live a busy life like me it's just too difficult to find the time.
That wasn't the only factor in my decision to give up bicycling, however. I learned a few weeks ago that it would take at least 5.9 earths to support my current lifestyle. Biking only took it down to about 5.8 earths, so I figured it wasn't making that big of an impact anyway. Besides, all of my friends were using at least six.
It wouldn't be fair for me to adjust my life just to improve the lives of others. Why should I only get to use three earths when they get to use six? I live on this planet just like they do, and it's my right as a human being to be able to use as many earths as I want.
The day that a man can't own his own land or have the freedom to use as many earths as he wants is the day that our society starts rolling downhill. It's a slippery slope, and pretty soon I won't have any other options except for organic. One more notch down and they'll force everyone to be vegan.
So that's why I'm no longer "green," and that's why my package of tree friendly pencils is sitting at the bottom of a trash can. (I put them in the garbage instead of the recycle because I'm also not sure if you can recycle paper twice, so since they were already made from recycled paper I decided just to throw them in the trash.)
Either way, they were virtually useless because the sandpaper strip on the package did a terrible job of sharpening them. I hate writing with dull pencils, and I don't have the time to fool around with a sandpaper sharpener. I'm a busy person with a busy lifestyle, and I don't have time for anything that's unimportant.