Trends take over teens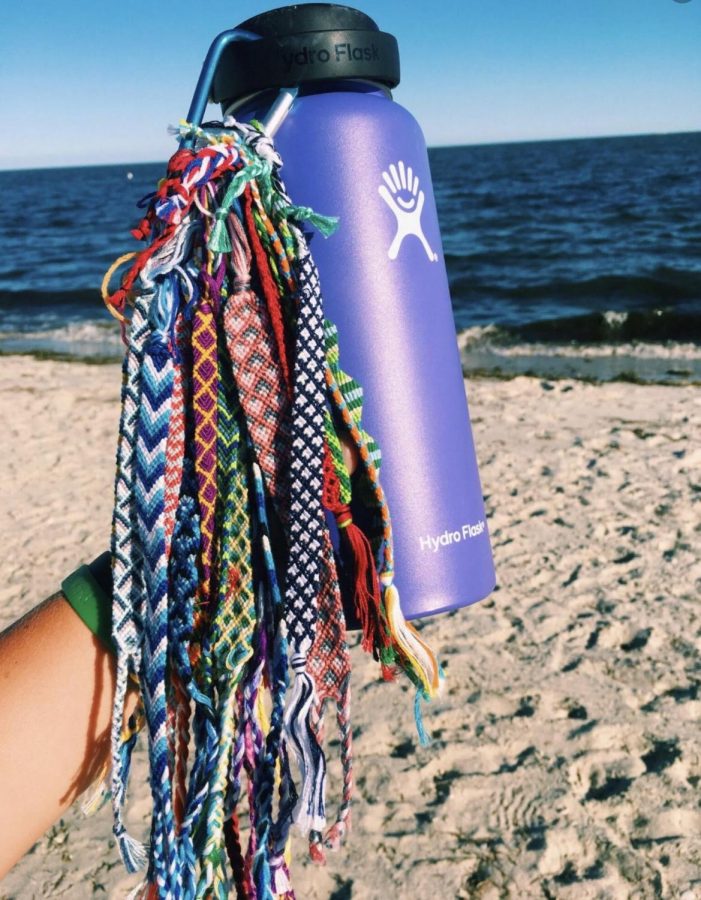 Kelli Allen, Junior/Broadcast Specialist
October 31, 2019
When it comes to new trends, teenagers are the first to pick it up.
Social media influencers adopted a new image for teens, creating a new style around the world.
VSCO, or Visual Supply Company, took the world by storm in 2011, allowing amateur photographers and graphic designers to situate themselves with high-tech editing tools. Over a million people downloaded this new app within its opening week. VSCO, an editing app, is a form of social media, as once you edit your picture, you can post it and share it with friends.
The summer of 2019 coined the term "VSCO girl," a stereotypically young female who parades around in oversized t-shirts carrying their sticker-laden Hydro Flasks. VSCO Girls were made trendy among the apps Instagram and TikTok, which include short videos explaining the branded items all must own and terms that must be said, featuring, "and I oop," "sksksks" and wearing scrunchies.
Accompanying the real VSCO Girl videos are the spoofs, videos with titles such as, "Watching the Class of 2023 Arrive on Campus For The First Time." Social media today has created a stereotype for young teens who are up on the latest trends, but is it slowly taking over?
This fact is true. Sophomore Owen Peairs, with 23,300 followers on Tik Tok, agreed, "Teens follow some of these trends just for popularity status and pressures of social media."
The idea of staying up on new styles and slang is exciting, but it seems as if it is changing teens way of life, including how to act, speak, and dress. New trends should be more of a style rather than a lifestyle.