More than just debate: BellarMUN Community Affairs
Contrary to popular belief, the Bellarmine Model UN program (BellarMUN) is more than just debate and gavels. In fact, the BellarMUN Community Affairs Department, run by Co-Chairs Maya Krattli and Liam Solan, hosts speaker events— in collaboration with the World Affairs Council of Tacoma (WACT)—for all Bellarmine students to attend.
On Wednesday, 11 Jan., 2023, the Community Affairs duo invited students to a seminar at UW Tacoma called "The Nordic Model: What Is It and Can't We Just Copy It?". 
Dylan Bianchi, the BellarMUN Chair of Logistics and Finance, attended the seminar because he "always wondered why the supposed prosperity of the Nordic countries was not replicated in other places". Bianchi recalled that his favorite takeaway was that "there were 44 homicides in Tacoma last year, and 24 homicides in the entire nation of Norway ". 
Maya Krattli, Co-Chair of Community Affairs, had a few words to say about the seminar as well. Her key takeaway was that "Nordic countries have free public universities; that's the dream". 
All in all, Krattli said that the speaker was "fascinating and engaging"––and the event was "really insightful". Krattli also argued that events like this, that push attendees to question their ways and broaden their minds, are an essential part of the Bellarmine identity; they are "what makes our school really college preparatory". 
Though attendance at these seminars fluctuates, this year's seminar on the 2022 Russia Invasion of Ukraine saw high numbers, and that trend has continued. Krattli speculates that some students are eager to "take advantage of opportunities put on by the community to boost engagement and awareness".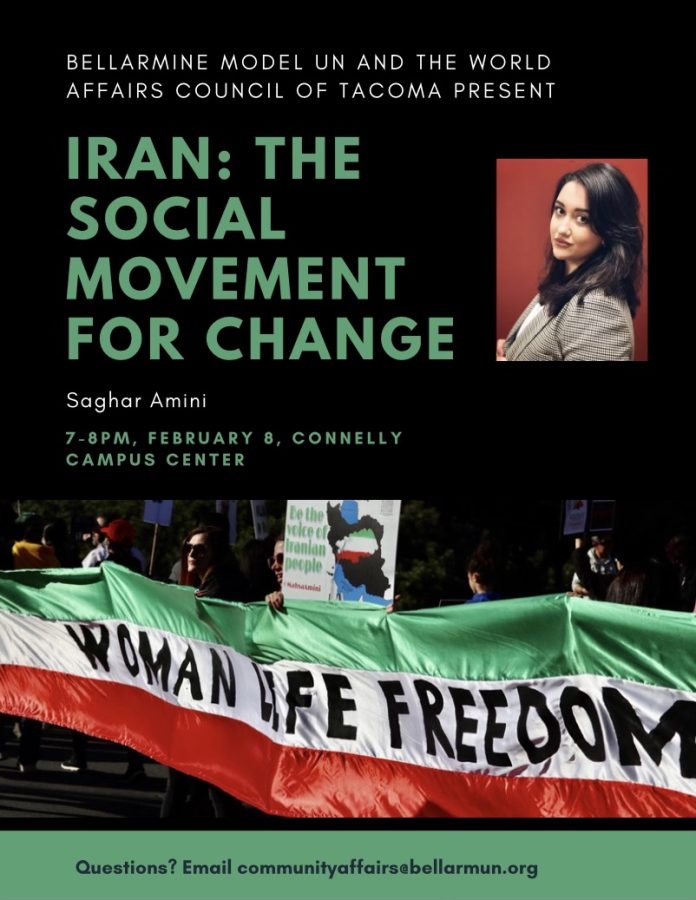 The BellarMUN Community Affairs seminars offer Bellarmine students the opportunity to hear from experts in everything from the 2022 Russia Invasion of Ukraine, to the most recent seminar on the Nordic Model, to an upcoming event centered around Iran's Woman, Life, Freedom movement.