Chai to try: A review of spots around Tacoma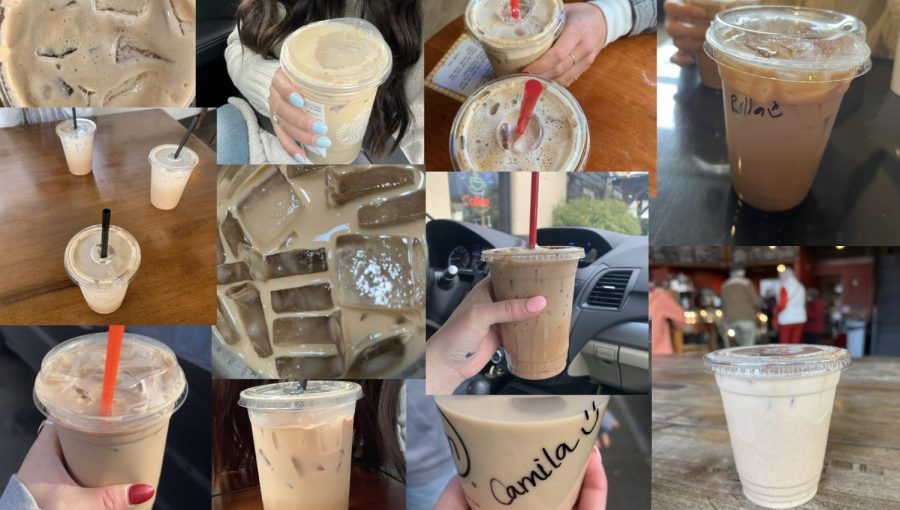 Chai—a beverage for any occasion. A wonderful blend of black tea and spices, chai is perfect when you need a warm drink in the fall, or a sugary, iced, pick-me-up in the summer. As self-proclaimed chai-fiends, it is our duty to inform the public what chai is worth an immense stomachache. 
Starbucks: Known all around for its coffee, Starbucks also has chai. Made with a concentrate, this is one of my least favorite chai's out of this list. Personally I enjoy the powder-like chai more, and this does not have the same taste or thickness, but some of my close friends rate this as their favorite. You can also add sweet cream cold foam, which adds more flavor and sweetness to it. 
Jewel Box: A place with a chill ambience and delicious chai. Jewel Box is located at Point Ruston, and has a little bit of everything for everyone. I often come here to study, as it has a rustic, vintage feel, perfect for focusing on the rigorous Bellarmine homework assignments. This chai is similar to Espresso Yourself, made with powder, and is delightful at first sip. However, it can be too milky sometimes, and not as flavorful, but it varies every time.
Corina Bakery: Located in downtown Tacoma, Corina Bakery is well known for its cakes, pastries, and savory baked goods. It also has chai, which has been reviewed as good and great. Personally, when I tried the iced chai, it reminded me of a boxed chai. It was more milky than the powdery chai, which is my personal favorite. However, if you do like the type of spicier, milky chai, then this is one to try, and while you're there, you can pick up a pastry or two. 
Bostwick Cafe: The chai that set the standards for all other chai lattes I would try in the future. My friends and I stumbled upon this wonderful hidden gem nearly two years ago. Maybe it was the company, or because of the perfect day, but this chai solidified my obsession with the beverage. Made up of powder instead of concentrate, a cup of their sweet, flavorful masterpiece is enough to make any day better. If you're looking for a calm atmosphere, this cute place is the perfect spot to visit.
Mocambo Coffee & Chai Bar: Known for their authentic chai, Mocambo is located on 6th Avenue, a mere five minutes from Bellarmine. If you're looking for a welcoming, aesthetically-pleasing spot, perfect for studying (and of course, chai), this is the place for you. They have a variety of chai options, ranging from desi masala chai to blended chai. I visited for the first time not too long ago after a recommendation from friends, and, when I walked in, I was in immediate awe of the social media-worthy decor. My iced chai was tasty, a bit less flavorful than my usual spot, but good nonetheless.
Cutters Point: Nothing beats a classic Cutters Point chai. I often find myself making a pit stop at CP when I am in the mood for a chai that I know will never disappoint me. Somehow, no matter which Cutters I visit, their smooth, delightful chai impresses me every time. The consistency of flavor reminds me of two of my favorites, Bostwick and Espresso Yourself. If you're looking for a daily chai spot that will hit-the-spot every time, Cutters Point is the place to go.
Espresso Yourself: The holy grail. This criminally underrated café was introduced to me by a friend of mine, and I owe her the world for it. Espresso Yourself has mastered the art of chai, which is why it is #1 on the list, and in our hearts. Roughly the size of a classroom, the small, cozy café has a home-y vibe. Only a quick drive from the hill, Espresso Yourself is a definite must-try.