The final stretch— a look back on senior year and the few weeks to come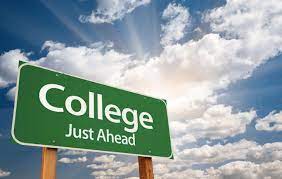 Well, seniors, it is about that time of year again when the graduation cards are being sent out, the colleges are being carefully selected, and the graduation caps and gowns are being taken home. April 27 marks exactly five weeks until the Bellarmine Preparatory class of 2023 is finished with high school. Graduation season is in full swing and as the year comes to a close let's look back on the year and how seniors feel as this chapter of their lives is coming to an end.
Owen Price:
"The end of senior year has evoked some contrasting feelings of sadness over our childhoods coming to an end but also excitement for what the future of college holds. Personally, I'm trying my best to just focus on the exciting part because I know college will be a great time once I'm adjusted to the flow of things. It's common knowledge that Bellarmine prepares students for college much better than most schools, so I'm trusting that notion fully. It will feel weird to not see my friends everyday, but the era we live in makes it easier to stay connected than it ever has been."
Taylor Johnson:
"As senior year is coming to a close, I find myself reflecting even more on the past four years of high school than ever before. While the class of 2023 had our high school experience cut short, we made the most out of those experiences by ending our senior year off strong. I am grateful for the times my class and I got to spend with each other, because I know those memories will always stay with me as we go our separate ways. I have learned so much about myself and others going to Bellarmine, and I value how supportive we are to each other as a whole. It's sad to see that the past four years have gone by so fast, but I know we are all ready to go off to college and make the most of our futures. I could have never predicted that my high school experience would have ended up the way it has, and I wouldn't change any moment of it!"
Liam Solan:
"Getting ready to say goodbye to the last 4 years of memories, friendship, and hard work is not easy, but it's certainly rewarding. In more ways than just academics, each of us has grown so much throughout high school, and walking across that stage next month will finally cap off all of that time spent together. What's bringing me comfort as we prepare to graduate, however, has been the knowledge that this is not the end of that growth; I am so proud and grateful to know that we will all still be bonded as a class and will go out into the world to carry out over 200 individual missions to make an impact on the world."
Genevieve Hogoboom:
"As a student who came in their junior year my time at Bellarmine may be a little different from the rest of my fellow classmates. I had moved from two other high schools before Bellarmine so I was not unfamiliar with a new high school setting. Immediately I was welcomed with open arms from the Link Crew members for transfers. I was introduced into the friend group I have now by my original link crew leader. She went above and beyond her assigned duties for welcoming me. I never ate lunch alone, I always had someone to say hi to, and I was routinely checked up on. As the fall semester turned into the winter I began dating my now boyfriend. I met him through my link crew leader and her friend group which I quickly made myself at home in. My social circle came much easier to me than my academic one. I have struggled through the last two years as an AP/Honors student who does not have a leg up like some of my other classmates. It was very difficult to integrate into classes built on a building block system. I missed Biology as my first year so in my junior year I went straight into Honors Chemistry (one of my most difficult classes I have taken) without taking physics. Then my senior year to take Anatomy I had to go back and do physics at the same time as Anatomy and Physiology. Other examples of this is lack of AP preparedness as I did not have AP World offered sophomore year, being behind in Spanish, etc. Watching my sister enter as a freshman brings me joy as I have seen her have a full and complete academic path at Bellarmine, being able to get everything she wants out of what they offer. Despite these difficulties, I am eternally grateful for the opportunities Bellarmine has offered me. I was able to get into my dream school and program through a scholarship because of the dedication of the Bellarmine counseling department. The personal relationships that the staff have with their students is a very rare thing to experience when looking at the greater high school education system. At Bellarmine I was very lucky to have such wonderful teachers that are full of passion and excitement for their students' success. I would not change my story because I believe that it has equipped me with the tools necessary to succeed in my next few years of college and beyond. I acknowledge Bellarmine as a key to my happiness but more importantly my willingness to stay driven in the face of adversity."
While coming to an end of any period of life can be bittersweet, it allows us the opportunity to take time to reflect on our experiences and really appreciate all the memories we have made over the past four years as Lions. Good luck, Bellarmine class of 2023, in all your future endeavors, and congratulations on your outstanding achievements!