'We don't have any relationship with the student body anymore': The Associated Student Body (minus the student body)
On May 17, Bellarmine announced the approval of a revised ASB Constitution, following a student-body-wide vote on May 10. The constitution will go into effect in fall of 2023. 
The new student government will be arranged into two bodies: the Student Activities Board and the Student-Faculty Senate. Rather than traditional elections, members of both bodies must apply for select positions before 26 May 2023. Subsequently, applicants will partake in a single round of interviews before the ASB moderators make final hiring decisions—thus eliminating student-body elections from the equation. In addition, a number of positions have been eliminated from student government, including class presidents and the Executive Council. 
In an effort to ascertain the reception of the new constitution by the ones who know student government best—ASB members–three members of ASB were interviewed on May 17 and May 19.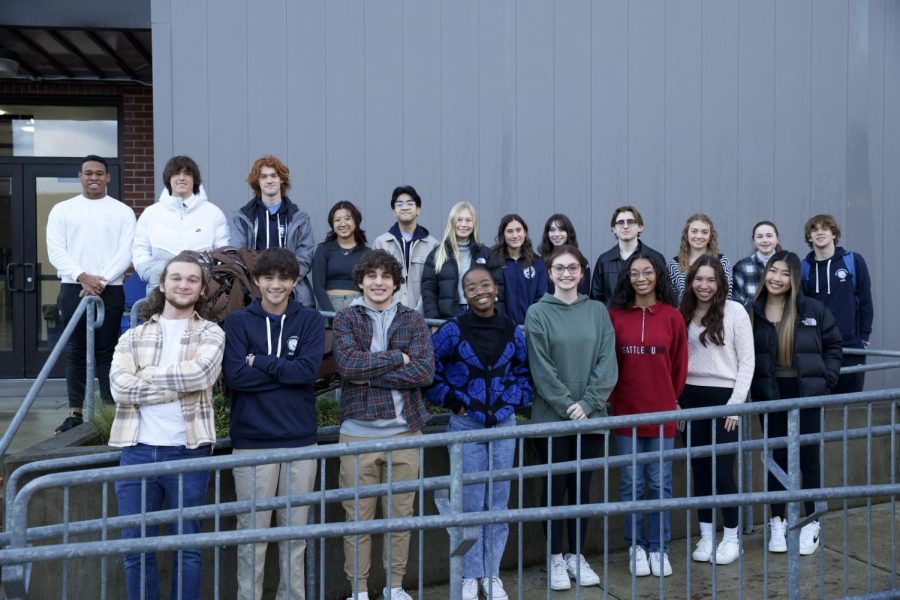 Dylan Bianchi, the 2022-2023 Junior Class President, expressed his opinion on the new constitution. Regarding the lack of elections for the 2023-2024 ASB cycle, Bianchi stated "[it] is the primary frustration that people on ASB have with the new constitution because […] we don't have any relationship with the student body anymore. Calling it the 'Associated Student Body' is now odd because we are not in any way beholden to them."
In addition, Bianchi voiced his opposition to the dissolution of class presidents: "it's difficult for people to understand who is on ASB without one clear figurehead. There's no official leadership within each grade. A group of twelve representatives per grade, all with equal stature and responsibilities, makes communication difficult."
Allison Berg, the Class of '23 Representative to the Communications and Finance Committee for the 2022-2023 school year, shared an alternate perspective: "I can kind of see why they got rid of class presidents this year. Because I think even they didn't have much to do—I mean, besides attending meetings and doing what they were told. But, I think it is important that there is one Executive President to look over the whole thing". Quoting Alexander Hamilton, Berg said "I do think that one 'energetic executive' is important."
Berg also reflected on the greater emphasis on house representation, rather than grade representation, in the new ASB: "The organization by houses [freshman year]–it was so fun. It is a great idea to reinstate that spirit, but the only time houses have come up now is in these elections. It's just a little confusing to me and, especially I think it will be [confusing] to the rest of the school who, you know, doesn't know what it was like to sit in those assemblies and watch the flags and do the chants and cheers and all that kind of stuff."
In her final thoughts, Berg "thought it was interesting" that she "knew about the Constitution beforehand, just from talking on ASB, but, for a lot of other people in the student body, it was just plopped in their inbox and [she doesn't] even know if people took the time to read it."
David Añel, the 2022-2023 Sophomore Class President, shared his thoughts on the recent constitution, stating that "it's a reflection of the unfortunate lack of communication between the student body and administration". Añel continued by adding that "ASB was hardly consulted in the creation of this constitution" and that he "students barely understood ASB's structure this year. With changes to leadership, committees, elections, the divide will only deepen."
Añel's greatest complaint was the "inadequate attempt to inform the student population of the changes [to the constitution] before they were implemented; but, no one, who is not is ASB, had a solid understanding of what these changes mean."
Thus, the new Constitution has been painted in a variety of lights by the current ASB; however, only time can tell whether the changes will propel Bellarmine's student government to success, or limit its progress. The clock is ticking, and all eyes are sure to be watching the 2023-2024 ASB as it operates under a completely novel constitution.