Swimmers score at state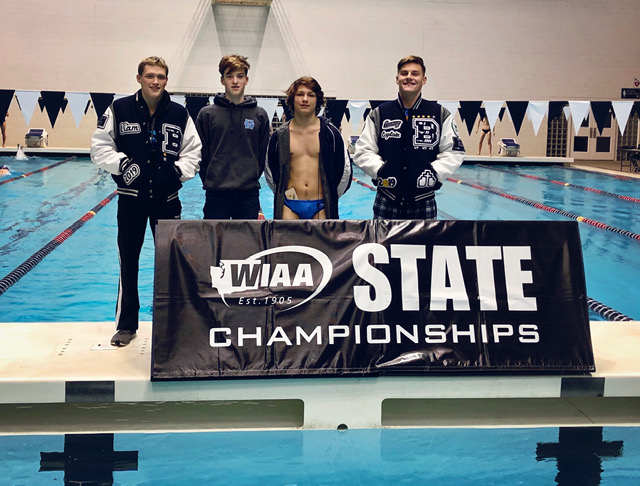 The Lion Staff, Writer
February 17, 2019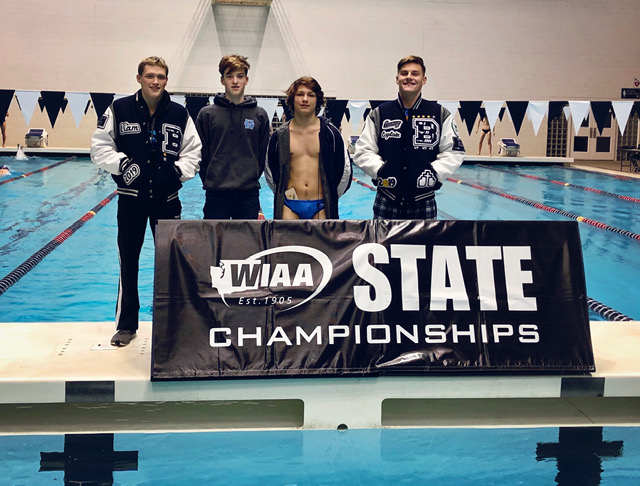 This weekend has been a busy one for sports, and not just for basketball, wrestling or even bowling.
The Washington Interscholastic Activities Association (WIAA) held the Feb. 15-16, 2019 State Championships for Swimming and Diving at the King County Aquatic Center in Federal Way, WA.
While Bellarmine does not have swimming pool, it does have swimmers.
This year, those swimmers competed at state with strong finishes.  Seniors Liam-Casey Minnick and Connor Hodges, sophomore Valen Holmes and freshman Billy Oates contributed to their respective teams at other high schools, but they still came together to celebrate their Lion Pride.
Freshman Billy Oates won the 50 free and took 2nd in the 100 fly, "a tremendous feat by any swimmer and more impressive that he is just getting started," according to Casey-Minnick.
While competing at state is the pinnacle of a high school athlete's journey, it may not necessarily be the final hurrah.
For Casey-Minnick, who took 7th place in the 200IM and 6th place in the 500 free this weekend, he is not done yet. He continues to evaluate his college plans and university offers, and whether he will continue to compete in swimming at the collegiate level.
Whatever he and the others decide for their futures, their swimming at state this year is no small feat, especially since they come from a school without even a swimming pool.