March Madness Begins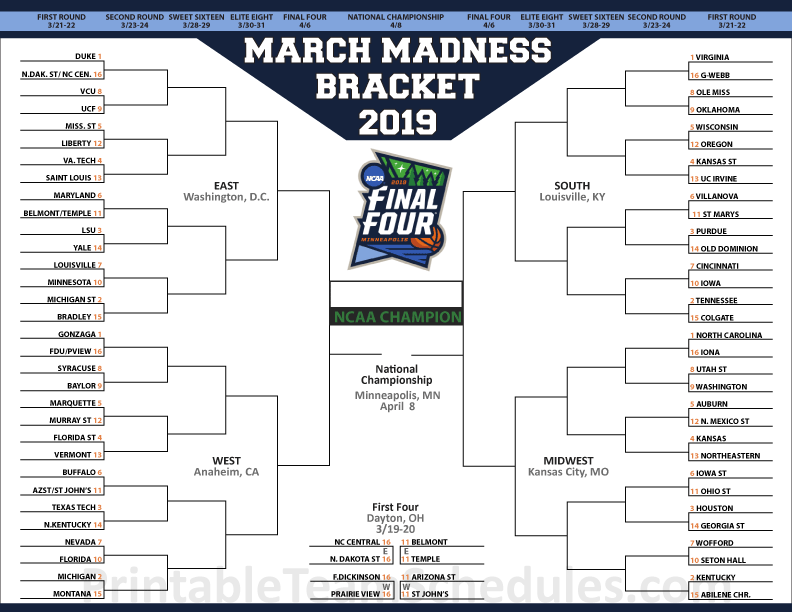 It's that time of year again… get your brackets ready because it's March Madness!
In case you're unfamiliar, March Madness is the playoff round of the college basketball season, featuring 68 teams from across the country.
Many viewers are college students or alums supporting their current or former school making it a family event. This also means intense rivalries among teams are amplified by the similarly competitive fanbases. But the competition truly earns the title of "Madness" because of its consistently unpredictable nature, drawing in non-tribal viewers looking for the spectacle of the upset.
So don't let the numbers fool you because a No. 1 seed means nothing if their opponents are on fire. Iconic moments such as Magic v Bird, Jimmy V's N.C. State, Villanova's buzzer beater to win the final are reasons why you should spend your time glued to the TV this March.
An extremely popular tradition among fans is filling out a bracket. This includes sketching matchups between all 68 teams from the four divisions: North, South, East and West. Trying to predict the fate of the nation's most unpredictable sports event is no easy task, so start studying! Whatever team you root for, or however your bracket turns out, make sure you tune in to March Madness.
But, students, don't watch the games during class unless you want lunch detention.
If you want to physically participate, Intramurals is hosting a 3 on 3 Basketball Tournament in the Names Gym on Saturday March 23.
Get your squad together (max of 5 players per team) and sign up with counselor Cameron Irving with an email with your team name and team members to [email protected].  The cost to play is just one can of food per person to contribute to the annual Food Drive.
Questions? Talk to students Noah Thomas or Bea Pugeda.