January-the month of 'Reading Between the Lines: Sports and Literature'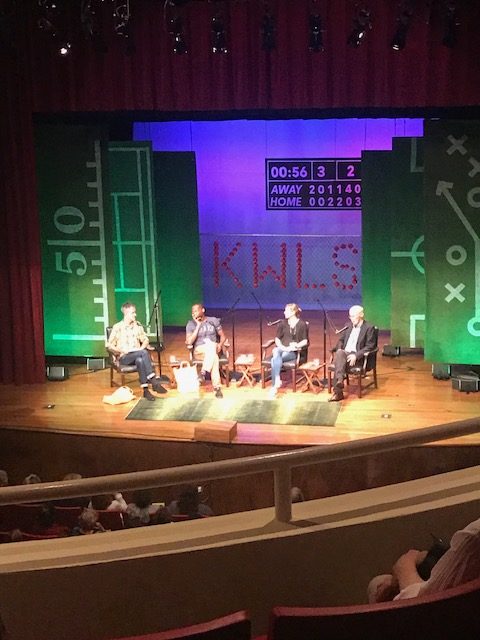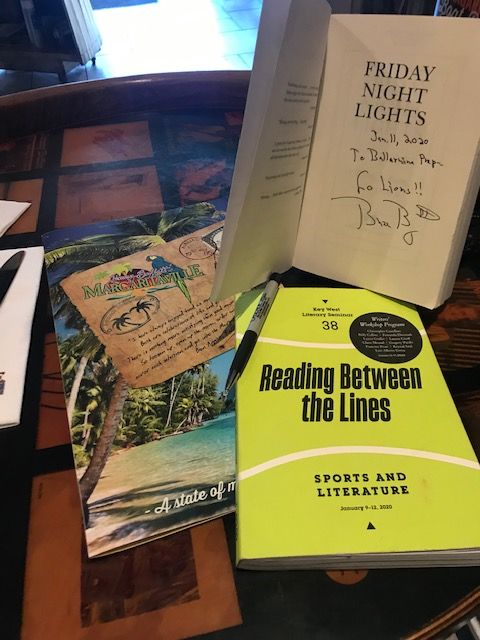 The 38th Annual Key West Literary Seminar did not disappoint.
Of course, spending early January in 80 degrees while Tacoma experienced a cold front and 30-degree weather solidified the sunny stay as delightful, but the seminar's topic proved to be the real draw.
A year ago, I attended the 37th Annual KWLS. Its theme, "Under the Influence: Archetype and Adaptation," and its presenters (Margaret Atwood, Emily Wilson, Joyce Carol Oates, to name a few) wowed me. I didn't think anything could live up to that seminar. That is, until they announced the following year's theme.
"Reading Between the Lines: Sports and Literature" had my name written all over it. I am a reluctant turned rabid sports fan. Growing up, I tagged along to my older brother's football and basketball games and ended up marrying one of his teammates years later. When I started teaching, I could saunter across campus to the gym to watch my younger brother's games. Now I watch my sons' high school and college competitions. I myself excelled at swimming at an early age and finished my basketball days with a championship… on my 8th grade CYO team. So, this Sports and Literature theme which combined the action-packed thrill of sports with the relaxing spectator activity of reading was my Win-Win.
The organizers packed the program. Poet laureate Billy Collins recited various verse in his session, "Sports Poems: An Oxymoron?" Lionel Shriver talked about the "Cult of Exercise" where she admitted that she "was more disciplined about exercise than she was about writing." A philosophical panel consisting of Anelise Chen, Ben McGrath, Leanne Shapton moderated by Kate Tuttle discussed "The Art of Losing." Arnold Rampersad and Kevin Young conversed about the "Biography and the Black Athlete." The venerable Joyce Carol Oates deconstructed an unlikely muse in her talk, "Mike Tyson: The Afterlife of the Champion and Further Notes on Boxing as Myth and Theater." Megan Abbott, Buzz Bissinger, and Ben McGrath tackled the topic, "The Case for Banning Parents." Amy Bass, Daniel James Brown, and David Maraniss explored "The Olympic Games and Political Action."
But still, for some, sports seemed like an unlikely topic for a literary seminar of readers rather than runners, scholars instead of players.
Until Jan. 26 reminded all of us of the beauty of sports.
People from all walks of life will remember where they were when they heard of Kobe Bryant's death. As the news unfolded last Sunday, people were devastated, heartbroken. Kobe was an icon, as much as anyone who could go by a singular name. His omnipresence was ubiquitous. My own family owned his eponymous shoes and wore jerseys bearing his number 24.
The tragic narratives emerged as the hours passed. Young lives were lost with this legend. Other parents perished alongside their precious cargo, the children who were competing and carrying on their parents' legacies. The deaths of a daughter and father surpass the fall of an idol.
And the amazing athlete, Kobe Bryant, who set records and championed women's sports, known for his athletic prowess and also his egregious mistakes, reminds us of why we love sports.
Sports stories transcend the final score. They tell of victory and defeat, of hubris and humility, of redemption after loss.
These sports stories, like classic archetypal thematic tales, tell the story of our lives.
For more information about the Key West Literary Seminar, go to www.kwls.org .