Netflix 'Last Chance U' star gives a shout-out to Bellarmine students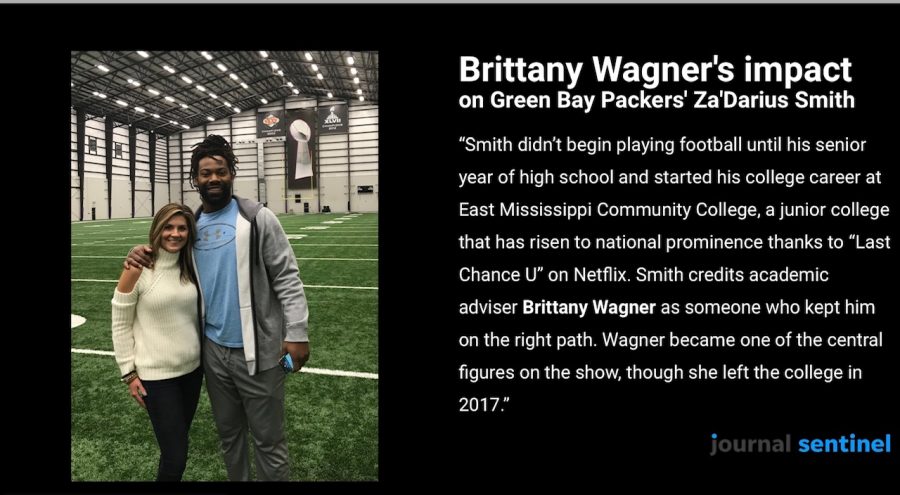 If you have been watching this little video platform called Netflix, you may have discovered a series called "Last Chance U" and know Brittany Wagner, the academic advisor in the show. She has a special shout-out for this year's seniors and other students at Bellarmine Prep.
See video message here: https://www.cameo.com/v/YVGUNztt9
Information about "Last Chance U": "This Netflix original series follows college football teams that aren't major programs and don't get much national attention. After a couple seasons of profiling recruits at East Mississippi Community College, which has won several NJCAA national titles, the reality series shifts its focus to Independence Community College. The Kansas school doesn't have the same type of gridiron pedigree as EMCC — it's trying to rebound from more than a decade of losses — but the players are dealing with many of the same challenges that the EMCC squad faced — both on and off the field" (imdb.com).
Of special note, "Friends" TV show and movie star, Courteney Cox, will play Wagner in an upcoming series. See the following link:
'Quarry' Co-Creator & 'Antiquities' Director To Write Courteney Cox 'Last Chance U' Scripted Series For Spectrum Originals
Congratulations to the Bellarmine Class of 2020 and the rest of the entire student body.
Go Lions.