Keep student spirit high during quarantine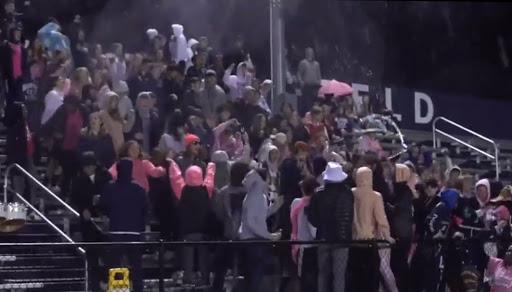 With Coronavirus still surging throughout Washington, this next school year is online for the foreseeable future. On top of this, students will not be able to participate in fall sports or any large organized activities.
As the year of 2020 continues to progress, the odds of Homecoming and many other things students were looking forward to happening are getting smaller and smaller. This has been devastating to everyone in the Bellarmine community. The spirit will definitely be lower compared to a normal start of the year.
How will students and faculty/staff keep this spirit high? This is the million dollar question. Luckily, we have some of the best and brightest to answer that question.
Diego Gracia, senior, said, "We should wear Bellarmine-themed clothes during certain Zoom calls. This will replicate the spirit weeks we usually have during the school year."
Karla Aguayo, another senior, said, "We should have more Zoom assemblies."
Johnny Lo, also a senior at Bellarmine, said "We should keep our cameras on during class, and continue to talk outside of school on social media."
It is tough being a student during quarantine. But a low school spirit would make it even harder. These three excellent ideas are all ways we (the student body) can contribute to make our school spirit as powerful as ever.