Ella Borsheim- Racing Through Junior Season
The news of SPSL (South Puget Sound League) returning to play brought much excitement to Bellarmine athletes. For some it was their first high school athletic season and for others it marked the final memories of high school sports.
Junior cross country runner, Ella Borsheim, said, "I'm super excited for practices to start and to see all of my teammates."
When COVID 19 broke out, many athletes took it as a setback. Trainings and sporting events were canceled and many were left to train by themselves. Borsheim, 2018 4A state champion, took a different approach and said, "canceled races motivated me to work even harder to be ready for whenever an opportunity presented itself." She also believes that 2020 helped her grow as a person and as an athlete as she said, "I had more time to focus on the little things like sleep, nutrition, and flexibility." Her continued efforts during individual training seems to have paid off as she recently set a personal 5k best of 16:55.8. She hopes this improvement will carry her into the season where she has much she wants to accomplish.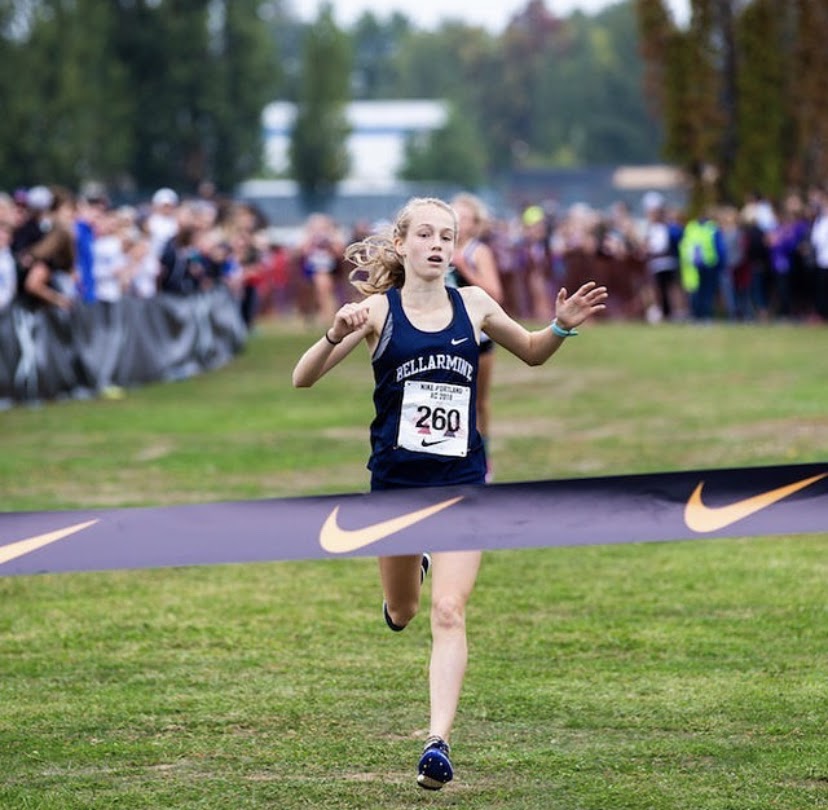 What really stuck out to Borsheim during the stay at home orders was her love for her sport. She said, "Quarantine made me realize how much I love running itself. Running became an outlet and something I could count on in the midst of unknowns."
Now that she has the opportunity to be back for her junior season, Borsheim has set out goals to accomplish, and this season she is joined by her younger sister Ava. Borsheim said, "We've never been on the same team before so it's going to be really cool to see what we can do together." Going forward Borsheim said, "My goal is to continue to improve on an individual level as well as with the Bellarmine team. I want to accomplish some fun things together, especially because we've been training on our own for so long."
Looking into the future appears bright for Borsheim, as she exceeds both in the classroom and on the track. She said, "My dream has always been to have success at the Division 1 level in college. I hope to get there with continued hard work and love for the process." Although junior year is often a hurdle for many, Borsheim looks to overcome any obstacles with her determination and support from family and teammates.