Bellarmine graduates continue as student athletes at Linfield University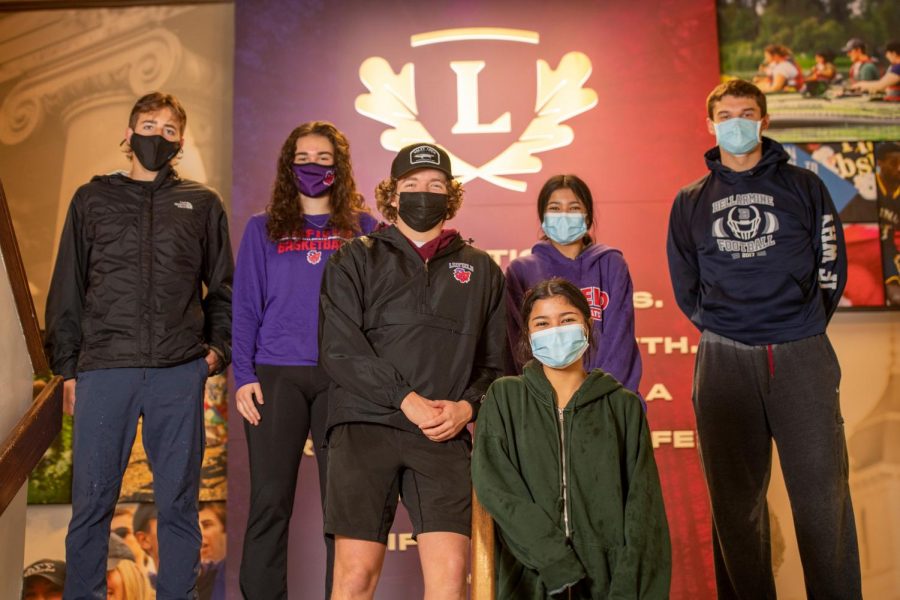 As fall sports come to a close, some seniors may be hanging up their cleats or workout shoes. For many student athletes, sports have been a part of a child's life for over 12 years, starting as early as kindergarten.
But what if a player isn't ready to call it quits yet?
The college recruiting process begins earlier and earlier in the high school career, especially with a student seeking Division I, or D1, status. However, there are exceptional competitors that can still play at the collegiate level, even if they don't have the D1 physical matrix.  D2 college offers are enticing too, and both D1 and D2 teams can offer athletic scholarships, and perhaps even the National Association of Intercollegiate Athletics, or NAIA, sports programs.
But a prospective student athlete at the National Collegiate Athletic Association (NCAA) D3 level can earn scholarships as well, as they are classified as academic ones. And at many schools, these academic scholarships are plentiful.
These D3 student athletes are able to focus on their studies and their sports simultaneously, and still are able to compete at the collegiate level. This is quite an accomplishment in itself given that "a little over 7% of high school athletes go on to play a varsity sport in college" (scholarshipstats.com ).
A few former Bellarmine student athletes found their academic and athletic home at Linfield University in McMinnville, Oregon. Nestled in the heart of its state's wine country, Linfield educates nearly 1800 students with an average class size of 15 (linfield.edu). It is also the alma mater of teacher Anita Emery.
The BPS alumni that presently attend there were all well-known student athletes in high school and now play their primary sport at Linfield:  Josh Hanigan B'18 (Football), Maggie Smith B'18 (Basketball), Danny Anderson B'20 (Baseball), Seamus Miller B'20 (Soccer), Riley Cusack B'21 (Basketball), and Rowan Cusack B'21 (Basketball). In addition, Isabelle Davis B'19 (Soccer) played at Concordia for her 1st year until the school shut down. She then transferred to Linfield and is now a 3rd year nursing student.
Linfield University is part of the Northwest Conference, along with Pacific Lutheran University (teachers Jenny Phillips and Mary Rink played soccer and Academic Center of Excellence director Kelly Goodsell rowed there) and University of Puget Sound (where teacher Matt Ellis ran cross country and track).  As local residents, it is a perk for these students to travel to their hometown of Tacoma to play. For example, an upcoming Linfield Women's Basketball team is at UPS on Friday, Dec. 3 at 6 p.m.
The Linfield football team in particular has a very successful program. It has the longest winning season streak in all of the divisions of college football history. This year marks its 65th winning season.
So, for those seniors thinking they aren't quite ready to blow the whistle on their sports careers, they may want to check out D3 colleges' athletic programs for information about the recruiting process.  Or ask these students- Bellarmine Lions turned Linfield Wildcats. https://bealinfieldwildcat.com/