Monday Night Football: Broncos vs. Seahawks at Lumen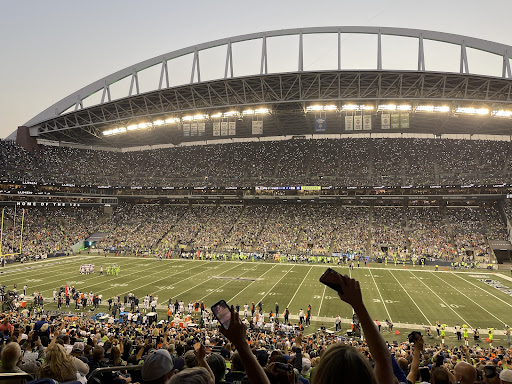 The Seattle Seahawks defeated the favored Broncos 17-16 at Lumen Field on Monday night.
Seattle boomed with crowds of rowdy fans and supporters as Lumen Field filled with a sea of blue and green. Monday Night Football is always a grand affair but the circumstances of this game seemed to only add to the fire. Opening night and the first game without quarterback Russell Wilson proved to be a large event. The energy in Seattle was palpable as the Seahawks faced off against the Denver Broncos.
The 12s play a big role in the team's success and are known to have the loudest fans base. This was extremely apparent on Monday night.
In a Lion reporter phone call interview Monday morning, Chuck Arnold, president of the Seahawks said, "We have the best home field advantage in the entire NFL, and that is because of the 12s." This proved to be true as the fans gathered to watch the Seahawks face off against their former quarterback.
Although it wasn't the most pleasant homecoming for Wilson, it was for Denver Broncos' new president Damani Leech. He is a Bellarmine graduate from 1994; in fact, his basketball team is being honored at the high school Booster Hall of Fame on Oct. 6. His response about the game was simply a smile and thumbs up before kickoff.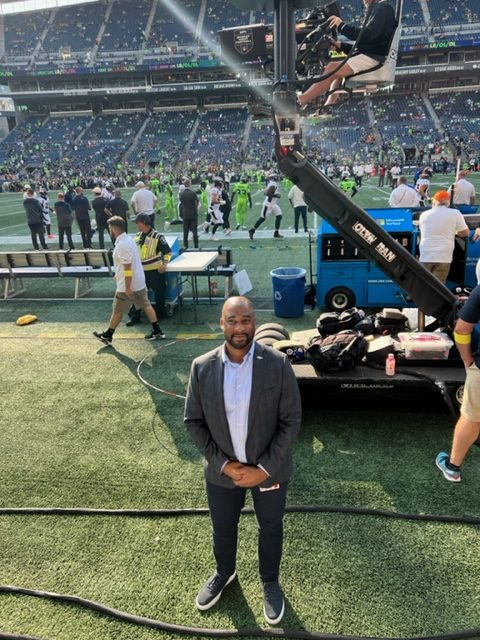 The home field advantage was instrumental in the success of opening night, with numerous false starts on the Broncos due to crowd noise provided by the die hard "Hawks" fans; however, this isn't to say the Seahawks were without fault. The defense allowed way too much time for Wilson to make decisions and ultimately resulted in having to lay their fate in a 64-yard field goal.
The camaraderie of the 12s was visible through hugging and high-fives between strangers as the field goal to put the Broncos ahead by two points in the last seconds of the game was narrowly missed. There were truly no words to describe the atmosphere of the stadium after the game except for cloud 9. Seahawks fans left the field with great spirits and a love deepened for their home team. The true magic of the game was in the stands and that is where the love for football will continue to grow.